Hawaiian Falls hosts special events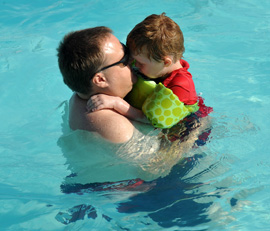 Hawaiian Falls has announced special events for August and September.  Guests can always find the current list of sizzling specials at https://hfalls.com/specials-events/.

Teacher and School Worker Appreciation Week – July 24 – 30 – Hawaiian Falls wants to offer teachers one last splash before returning to the classroom.  Starting Monday, July 24, thru Sunday, July 30, teachers, administrators, aides, custodians (anyone with a school ID) gets free admission with the purchase of a Big Kahuna ticket.
Champions Day (free admission for special needs individuals) – Aug. 5 – Champions (special needs individuals of all ages) and their family get exclusive access to Hawaiian Falls from 8:30 a.m. – 10 a.m.  Saturday, Aug. 5, before the park opens to the public. Champions get free admission. Companion tickets (up to four people per Champion) are available for $10 each at the front gate before 10 a.m. And the family can stay all day long with no additional admission cost.
Heroes Week – Aug. 7 – 11 –  With gratitude for their selfless service, all active duty military and First Responders get free general admission by showing their badge at the front gate Monday, Aug. 7 – Friday, Aug. 11. Each Hero can bring up to four guests for a discounted price.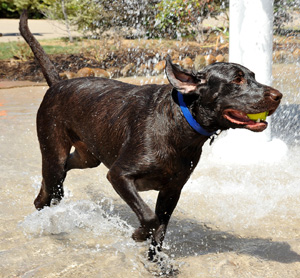 Dog Days – Sept. 9 – Several Hawaiian Falls parks will host Doggie Swim events to benefit local organizations. The Garland Dog Days event is at 10 a.m. – 4 p.m. Saturday, Sept. 9 – Wags & Waves benefits Cat Matchers, Dallas Companion Animal Project, DFW Rescue Me, Feral Friends and Legacy Boxer Rescue. The event will feature Pet costume contests, pet tricks, vendors and a separate activity pool for large and small breed dogs. More info at www.wagsandwaves.org.

Celebrating 15 years of bringing families closer together, Hawaiian Falls operates water parks in Garland, The Colony, Mansfield, Roanoke and Waco. Day passes are $28.99 for guests 48-inches and taller; $21.99 for guests under 48-inches tall; and $21.99 for guests 55 years of age and older. Season pass holders are always allowed into the park 30 minutes before the gates open to the public. More info at hfalls.com <http://www.hfalls.com/>  or facebook.com/hfalls.