How you can help local charities help others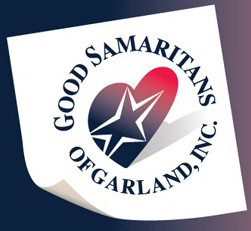 Several Garland area organizations can use the community's help in providing assistance to people in need this holiday season.
Friendship House, located at 620 West Avenue B, serves Garland, Rowlett and Sachse.  Call 972-272-1010 for information on donations and volunteer opportunities.
Men's jeans
Boy's jeans
Spoons, knives, forks
Good Samaritans provides help for families year round but the need is usually greater during the holidays. The organization is located at 214 North 12th Street. They can also be reached by calling 972-276-2263.
Bilingual volunteers
Canned Meat
Hearty Soups
Vienna Sausage
Fruit Cups
Canned Fruit
Habitat for Humanity of Greater Garland will work through the holidays to complete a home at 509 Nona Street. This project is one of the GISD Building Trades homes and students from Naaman Forest, North Garland and Garland high schools have been partially responsible for the construction. If anyone would like to donate materials rather than donate online, contact David Todd at 972-272-8530 or david.todd@garlandhabitat.org). To help build hope, donate now.
Needed items include:
Building materials
Tools
Volunteers
Cash donations
Matthew 25:40 Project is dedicated to building community and caring for Garland people in need. They build community through community meals, bringing people together to share life with each other and providing opportunities for mentor relationships. Those in need are provided financial assistance, emergency and long term housing assistance, financial literacy and job search assistance. Their purpose is: To strive to help those who are homeless or nearly homeless in the Garland area. Matthew 25:40 is located at 2118 Wall Street, Suite 800 in Garland. For more information, call 972-853-1523 or visit www.matthew2540project.org. Current needs are:
Coats
Blankets
Walmart gift cards for kids Christmas presents
Cash donations
Shirley Pierce Memorial Food Pantry at Abundant Life Church gets help from some community organizations and the National Letter Carriers, but can still use assistance with several items. The church is located at 1717 Castle Drive, and the phone number is 972-272-8838. Items needed for distribution to homeless individuals include: