Heritage Celebration fun for everyone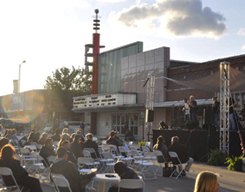 The temperature was a little low and the wind a little high, but that didn't stop people from coming out to the recent Garland Heritage Celebration. The event provided activities for all age groups and everyone had a great time.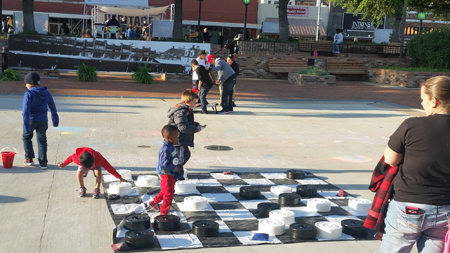 Music lovers were treated to music by Petty Theft, a Tom Petty tribute band, who performed a variety of the Hall of Fame artist's popular hits. Brian Lynn Jones and the Misfit Cowboys also entertained attendees.
Walking tours of Main Street were provided for those who wanted to learn more about Garland's past and history buffs were also treated to a new exhibit on display at the Plaza Theater. The exhibit depicted different incarnations of the downtown square through the years.
Heritage Crossing Coordinator Kim Nurmi, said that feedback about the exhibit was positive.
"I heard over and over 'I remember that' as people admired the exhibit depicting how the square has changed from the 1800s to the present," Nurmi said. "I hope people realized that the square is not a static, unchanging place, but an ever evolving area in downtown."
She added that the exhibit will continue to be available for public viewing at the Garland Landmark Museum at 393 N. Sixth Street in downtown Garland. The museum is open every Saturday from 10 a.m. – 2 p.m.
Various activities, including sidewalk chalk art and a big checkers game, were available for kids in the center of the square and on the patio at Intrinsic Smokehouse & Brewery and a mechanical bull served as a source of laughter and entertainment as Garland City Council Members Scott LeMay and Rich Aubin showed off their skills.
Also a part of the celebration, well-known local storyteller, Rosemary Rumbley, entertained a group at the Plaza Theater with memories of Garland as well as some of its past and present residents.