HFHGG begins veterans build initiative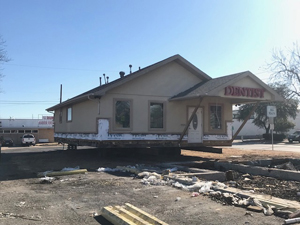 Habitat for Humanity of Greater Garland is relocating three 1920 houses donated by James Miller of Veritex Community Bank, Garland branch. In July 2017, Miller offered the opportunity to receive the three houses as a Gift in Kind with the prerequisite of moving the houses to an alternate site.
HFHGG has enthusiastically accepted the GIK and with the collaborative efforts of local businesses and community partners like Garland Housing Financial Corporation, Habitat will be moving the houses the first part of January.
Miller says, "I am proud to participate with Habitat for Humanity of Greater Garland and excited that the houses will be relocated. I love that this is a true community project and they will be used for a good cause".
Habitat will be moving the houses during the first part of January.
John Jacobs, executive director of Garland Housing Finance Corp., has generously provided $90,000 toward the moving process. The city of Garland through the Board of Adjustments, has agreed to allow Habitat to subdivide an infill lot at 601 Sixth Street to provide for two of the houses to be placed there. The third house will be moved to an infill lot at 1309 Burke Street.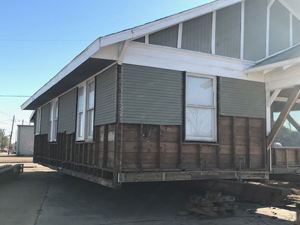 Rich Buquet, executive director for HFHGG, is grateful for the GIK from Veritex Community Bank, the support of GHFC and the cooperation Habitat has received from the city of Garland. R-Delta Engineers has provided pro-bono, much needed surveying and engineering services for the project with Mike Cooper Consulting Engineers providing foundation plans.
HFHGG seeks additional collaborative partners to supplement the costs of moving the houses, rehabbing them and preparing them as homes for local veterans in need of affordable housing. The HFHGG administrative office is accepting veteran homeownership applications through Tuesday, Jan. 16
HFHGG signed up with Habitat for Humanity International in July 2017 as a Veterans Build Affiliate. Veterans Build Affiliates not only build and rehab homes for veterans but also engage and employ veterans in the building process.
Buquet joined the affiliate in June 2017. His vision for the Greater Garland Affiliate is to significantly increas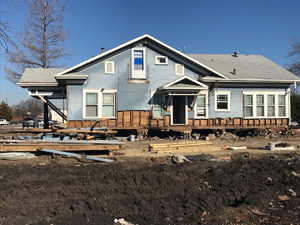 e productivity while strengthening efforts to serve both local veterans and citizens in need of affordable housing in the Garland, Rowlett and Sachse areas.
In 2018 Habitat for Humanity of Greater Garland celebrates 25 years of service to the area where they have helped more than 80 families by rehabbing over 40 houses and building 38 new homes. HFHGG will be hosting a reception to celebrate their 25th anniversary March 27 at The Atrium at Granville Arts Center.