Habitat for Humanity of Greater Garland accepting applications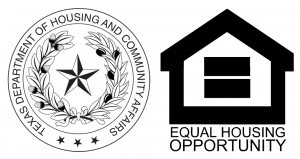 First time homebuyers in Garland, Rowlett or Sachse who are in need of affordable housing are invited to complete a Habitat for Humanity of Greater Garland application. Applications can be mailed to P.O. Box 462071 Garland, TX 75046 or submitted in person at 2360 Crist Road, Ste. 700 Garland, TX 75040. Applications sent by mail must be postmarked by deadline date.
The order in which applications are received will not result in a higher priority or automatic acceptance into the program. We will hold an internal lottery to randomly select potential partners. All applicants will be notified of their status by Thursday, Feb. 15.

The applicants who are not selected will be placed on a waiting list.
For more information on HFHGG homeownership and how to apply, please visit
website: www.garlandhabitat.org/become-a-homeowner or call 972-414-6894 x. 108.
Download English Application Now.
Descargue la aplicación en Español ahora.
Mission and Vision
Seeking to put God's love into action, Habitat for Humanity brings people together to build homes, communities and hope.

We envision a world where everyone has a decent and affordable place to live.
Who we are
Founded in 1993, Habitat for Humanity of Greater Garland (HFHGG) is part of a global, nonprofit housing organization, Habitat for Humanity International (HFHI). Operating on Christian principles, Habitat of Greater Garland shares the mission of Habitat International, seeking to put God's love into action by building homes, communities and hope. HFHGG is dedicated to eliminating substandard housing in Garland, Rowlett, Sachse, and worldwide through constructing, rehabilitating and *preserving homes, by advocating for fair and just housing policies, and by providing training and access to resources to help families improve their shelter conditions.  Habitat for Humanity was founded on the conviction that every man, woman and child should have a simple, durable, and decent place to live in dignity and safety, and this should be a matter of conscience and action for all.