High school football ticket sales begin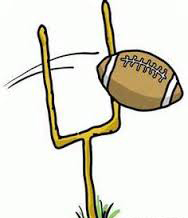 The Garland ISD Athletic Department will begin selling 2017 football season tickets Monday, Aug. 14. Tickets will be sold at the Williams Stadium Ticket Office. Regular season football games will be played at Williams Stadium at 510 Stadium Drive or Homer B. Johnson Stadium at 1029 E. Centerville Road. The dates and times are listed below:
Monday, Aug. 14 and Aug. 21:  8 a.m. – 5 p.m.
Tuesday, Aug. 15 and Aug. 22:  8 a.m. – 5 p.m.
Wednesday, Aug. 16 and Aug. 23:  10 a.m. – 6 p.m.
Thursday, Aug. 17 and Aug. 24:  7 a.m. – 2 p.m.
Friday, Aug. 18 and Aug. 25:   8 a.m. – 2 p.m.
Monday, Aug. 28 – Wednesday, Aug. 30:  8 a.m. – 5 p.m.
*Monday, Aug. 14- Friday, Aug. 18:  Sales will be limited to returning Season Ticket Holders
*Monday, Aug. 21-Wednesday, Aug. 30:  Sales will be for new Season Ticket purchases
**Season Ticket sales will end at 5 p.m. Wednesday, Aug. 30.
Ticket Prices:
Season Tickets – $7
Weekly Pre-Sale (until 4 p.m. on game day)
$7 Reserved
$6 Adult General Admission
$4 Student General Admission
At the gate on football game day
$8 Reserved
$7 General Admission
About Garland ISD:  Educating 57,000 students across 71 campuses, Garland ISD ranks as the second-largest district in Dallas County, fourth-largest in Dallas-Fort Worth, 13th-largest in Texas, and is among the 70-largest in America. The district spans the cities of Garland, Rowlett and Sachse, yet maintains a small town, family feel. With a rich tradition of excellence, GISD boasts a diverse population that speaks more than 100 languages, as well as technology-driven campuses, magnet programs and approximately 200 Career and Technical Education courses.