Hikers hit the Downtown Business Trail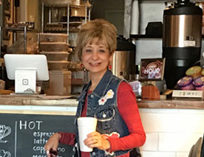 The Garland Chamber of Commerce found a unique way to kick off Small Business Week by partnering with downtown Garland's Intrinsic Smokehouse & Brewery to help visitors learn more about our downtown businesses. Those who visit downtown often know about these hidden gems, but the Chamber of Commerce wants to help get the word out to those who haven't heard about downtown Garland's dining, shopping and many other opportunities.
Tuesday, May 2, visitors gathered at the square for the Downtown Business Trail event. The trail started at Intrinsic where participants were given a map of downtown highlighting participating businesses.  At each business, maps were stamped by store owners or employees as they visited with the trail hikers and provided information on their businesses. There was a great variety of stops on the trail, which included restaurants, bars, a coffee shop, a peanut brittle store, furniture stores, gift shops, a florist, a yoga studio, hair stylists, a gym and a tattoo shop.
In addition to a friendly welcome, the businesses provided snacks, drinks and coupons to each visitor.
What a fun way to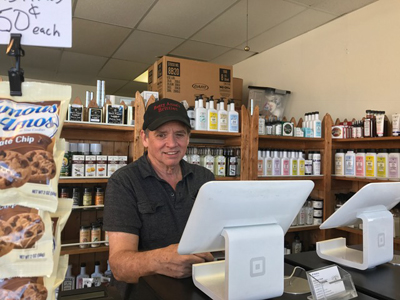 spend a warm, sunny afternoon – a little exercise, lots of visiting and making new friends. It was a pleasure for me to have an opportunity to meet some of the new downtown tenants as well as visit with those who are already friends. Giveaways and coupons were a nice touch!
The adventure took longer for some than for others. Those that are inclined to spend time chatting, like me, took longer on the trail, but most likely enjoyed the event more than those who rushed.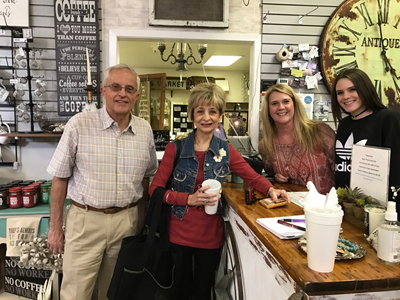 After visiting at least 15 of the 18 participating businesses, participants gathered back at Intrinsic for a free beverage.
Thanks to the Chamber of Commerce and their Small Business Specialist Christian Ostergaard as well as Cary Hodson, owner of Intrinsic Smokehouse & Brewery, for hosting this fun adv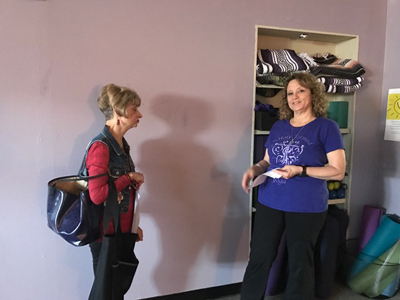 enture!
Participating Businesses:
Intrinsic Smokehouse & Brewery
Rowlett Florist and Gifts
State Street Pub & Grill
Betty Anne's Homemade Gourmet Peanut Brittle
WHoly Formed Yoga & Wellness
Paw Paw's Sweet Shop and Cafe
Finders Keepers by Monica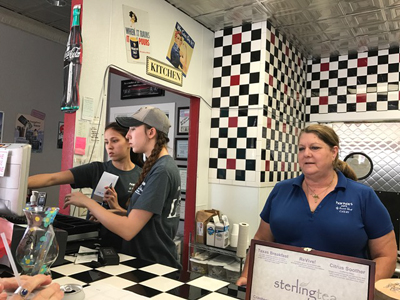 Picker's Paradise Garland
Main Street Cafe
Trims and Treasures On Main
Dos Banderas Tex-Mex
Rosalind Coffee Company
CrossFit Garland
Baker's Main Street Furniture
Castillos Barber Salon
The Ivy Cottage
Garland Furniture
Rock Ink

Click here for more information on Small Business Events.