Hit and run leaves motorcyclist in critical condition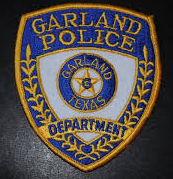 The Garland Police Department is investigating a hit and run crash that occurred the evening of Monday, May 8 at approximately 6:45 p.m. A driver struck a motorcycle and then fled the scene, leaving the driver of the motorcycle in critical condition.
The motorcycle and a dark colored vehicle were eastbound on the Interstate 30 service road at Bobtown Road stopped at a red light; both were in the left turn lanes.
The intersection has two left turn lanes; a right lane and a left lane.  The motorcycle was in the right lane and the dark vehicle was in the left lane.
As the light turned green the motorcycle began to turn northbound.  The dark colored vehicle continued eastbound striking the motorcycle and its driver.
The driver of the suspect vehicle did not stop and instead fled the scene. The driver of the motorcycle was transported to a hospital where he is in critical condition.
Investigators have obtained video showing the motorcycle and numerous other vehicles in the area prior to the hit and run.
Garland police investigators have asked that if anyone witnessed the incident or has information regarding this hit and run crash that they contact the Garland Police Department at 972-485-4840.
Callers can remain anonymous by calling Garland Crime Stoppers at: 972-272-8477 (TIPS) or online at www.garlandcrimestoppers.org