Hollywood Feed opens in Garland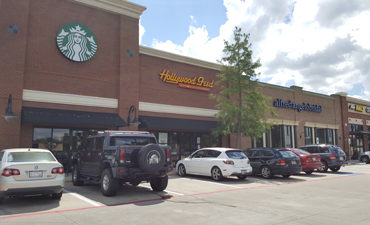 Hollywood Feed opened its newest location at 4280 Lavon Drive in Garland Saturday, Sept. 24. This brings the holistic pet food and product retailer's store count in Texas to more than 20 as they also recently opened stores at 1415 East Renner Road (Cityline) in Richardson; 4817 Park Boulevard in Plano; and 1314 W. McDermott in Allen, to name a few.
"Garland is an ideal location for us," said Shawn McGhee, president of Hollywood Feed. "The success of stores in nearby areas indicates that pet owners in those communities desire natural, holistic food and products for their pets. Now, Garland customers can have access to those items a little closer to home."
Hollywood Feed was also recently recognized by the Dallas A-List as the best in the grooming and pet supply category.
The Garland store offers natural and holistic pet food, treats and products – in addition to holding regular pet adoption events featuring local rescue groups. Hollywood Feed team member Rebecca Poirier will serve as manager of the new store. The Garland store will be open from 9 a.m. to 7:30 p.m. Monday through Saturday and from noon to 6 p.m. Sunday.
For more information on the Garland location, visit 4280 Lavon Drive, Suite 242 or call 469-969-0051.

With more than 20 stores in Texas, Hollywood Feed offers a wide selection of natural and holistic pet food and products and supports area rescues through regular pet adoption events. Hollywood Feed serves customers in more than 45 stores across the Southeast in Tennessee, Alabama, Arkansas, Mississippi, and Texas. For more information, visit www.hollywoodfeed.com.