Hope Clinic celebrates anniversary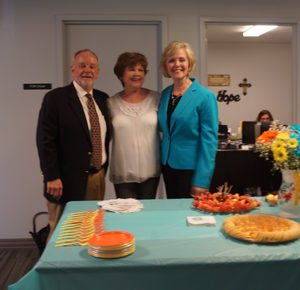 Hope Clinic, a nonprofit medical facility for uninsured and underserved Garland residents, recently celebrated its 15th anniversary. Facility staff, members of the board of directors and advisory council, volunteers and community members, as well as State Representative Cindy Burkett were on-hand for the celebration.
"The fact that it has been here for 15 years tells you that the people that are here have a heart for the community and that is so important," Burkett said. "People are actually getting health care here, not just a piece of paper referring them somewhere else. They can come here and see a doctor and get what they need. It's awesome."
Barbara Burton, former employee and current advisory council member, was instrumental in helping raise funds for the facility's 2014 move to larger quarters.
"We see God's hand in everything, things that seemed impossible," she said. "Even when we decided we needed a new building and needed to ra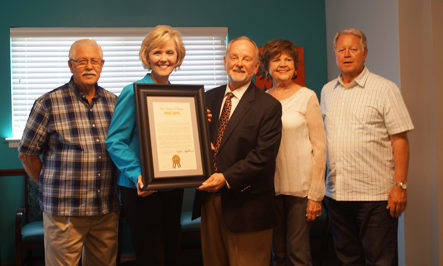 ise $200,000, we raised more than that and were able to get into the new location debt-free."
Burton said that God has blessed the clinic and added that He sent the right people at the right time.
"Not only is it great for the community but it also brought all of Garland together, businesses, churches, groups, individuals," Burton said. "We all had to support it."
Stan Luckie, member of Hope Clinic's board of directors, explained that the clinic is a faith-based organization that came out of the Friendship House at Garland's First Baptist Church.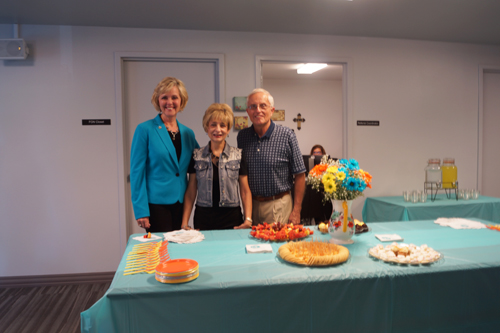 "Through these 15+ years, we have had almost 1,400 professions of faith and in that group, there are small groups that have fellowship and Bible studies in their homes," Luckie said.
He added that spirituality is never forced on patients. It is simply offered in their spiritual counseling.
In 2016, the clinic had 7,667 patient visits. There is one full-time doctor, three part-time doctors and more than 35 additional physicians volunteer their time. There is also someone responsible for managing patients' medication, one that helps patients manage chronic diseases and a behavioral psychologist.
The clinic has a working relationship with Baylor, Scott & White as well as relationships with area banks where people can learn about money management and budgeting. There is also a healthy lifestyles program where patients learn about the importance of good eating habits and regular exercise.
Financial support from the city as part of the Community Development Block Grant, various other organizations including United Way and Dallas Women's Foundation and several local churches.
Hope Clinic board of directors: Stan Luckie; Cathy Clopton; Donas Cole; Tom Cooper; Carl Couch, M.D.; Larry Davis; Mark King; James Miller; Minerva Moreno; Bob Dean; Javier Solis; Jim Witt; and Tracy Tuttle.