Hope's Door New Beginning Center hosts candlelight vigil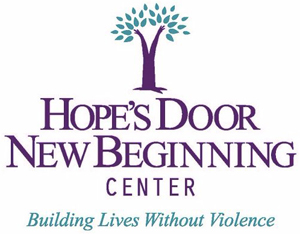 Thursday, Oct. 12, Hope's Door New Beginning Center hosted a candlelight vigil to recognize October as National Domestic Violence Aware Month and to honor 158 individuals in Texas who died as a result of domestic violence.
The event was opened with a message from Garland ISD board of trustees' member Linda Griffin which was followed by a proclamation from the city of Garland read by Mayor Douglas Athas. Several abuse survivors shared their inspiring stories of hope and there was live music and a poetry reading.
The names of the 158 persons who died were read by folks who work with HDNBC as spectators sat with lighted candles to honor their memories.
HDNBC offers a comprehensive list of services to individuals affected by domestic abuse. The center offers the following programs:
Emergency Shelters – Garland and Plano locations:  We have two warm and comfortable locations that can house 55 women and children. Women and their children may stay at the shelter for up to 90 days. During their shelter stay, residents are provided with the essentials of daily living including food and clothing. Male victims are given shelter at a local hotel and provided with the same services.
Housing Program:  The Housing Program is funded through HUDD to provide homeless domestic violence victims with transitional housing for up to two years. The main goal of the program is to be able to enable clients to stay in their home and be self-sufficient once they have completed the program. While in the program, clients are also offered life skills classes as well as group and individual counseling.
Individual and group counseling for adults – Garland and Plano Outreach: Hope's Door New Beginning Center offers free group and individual counseling services to men, women and children who are affected by intimate partner and family violence.  Counseling services are provided by Licensed Professional Counselors, Licensed Social Workers, LPC-Interns, LMFT-Associates and Master Level Interns. Group counseling sessions are offered weekly. Individual sessions are by appointment. Services are available to everyone regardless of sexual preference. Counseling helps individuals understand the impact of abuse in their lives and develop new coping skills.
Children's program – Garland and Plano Outreach:   Services for children are available to children who are healing from family violence. Counseling provides hope for the children and various treatment methods are used based on the child's needs. Types include play, activity/talk and group therapy. Factors including age, gender, support and stage of development affect the impact of abuse. Reactions are varied with some children showing no trauma symptoms to others that have severe adjustment disorders.
About HDNBC: Hope's Door New Beginning Center is a nonprofit community organization with locations in Plano and Garland. In 2016, two separate organizations, Hope's Door and New Beginning Center, merged to form one. HDNBC continues to provide services in Garland, Plano and surrounding counties.
Mission and History: The mission of Hope's Door New Beginning Center is to offer intervention and prevention services to individuals and families impacted by family violence and to provide educational programs that enhance the community's capacity to respond.