Art display at Baylor Scott and White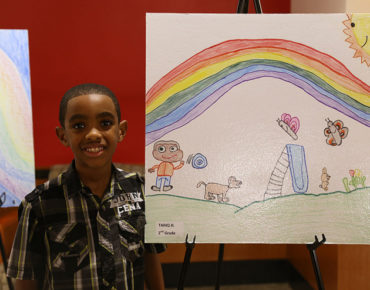 Baylor Scott & White – Garland Medical Center recently partnered with the Garland ISD Council of PTAs to host a unique art contest, asking participants to submit painted ceiling tiles that display happy thoughts. Ten elementary school students were chosen as winners and invited to a reception in March. Their works of art will hang as ceiling tiles in the emergency room.
Baylor Scott White Garland history
In 1958, the Garland Chamber of Commerce appointed a hospital board to investigate the need for a community hospital. Incorporation papers were submitted to the State in April 1958 and were accepted in May of the same year. 
The hospital was named Memorial Hospital of Garland in memory of the veterans of World War II. Plans were to raise $1 million loca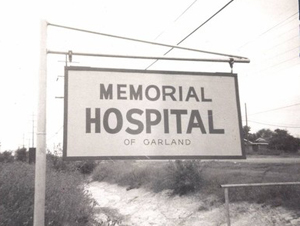 lly and that was to be matched by the federal government under the Hill-Burton Act. This would provide for a 100-bed hospital. Groundbreaking for the new hospital began in January 1963.   
Memorial Hospital of Garland opened its doors in March 1964. The first expansion was the emergency department in 1970. Bed capacity was raised to 176, with an addition of a patient tower in 1972. In 1980, Phase I was built with a nursery and new labor and delivery areas.  In November 1988, the $4.7 million professional office building and day surgery area was opened.
In 1991, Memorial Hospital joined Baylor Health Care System and was renamed Baylor Medical Center at Garland.