HS basketball game results: Dec. 15-20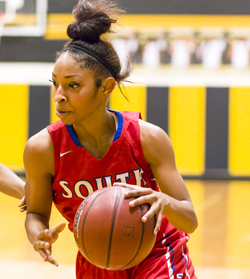 Girls' and boys' high school basketball games played Dec. 15 – Dec. 20 included the following match-ups.
Girls' scores
The Lady Eagles of Rowlett High School were defeated by Argyle High School Dec. 15 by a score of 66-44. Kennedy Warren and Kayla Winchester were the Lady Eagles' high scorers with 10 points each.
Other Dec. 15 girls' basketball scores included a 71-21 victory for the Naaman Forest High School Lady Rangers over the Lady Raiders of North Garland High School as well as a 62-30 win of the Garland High School Lady Owls over the South Garland High School Lady Colonels.
In other Dec. 15 games, the South Garland Lady Colonels lost to Rockwall Heath High School by a score of 73-7 and Sachse High School's Lady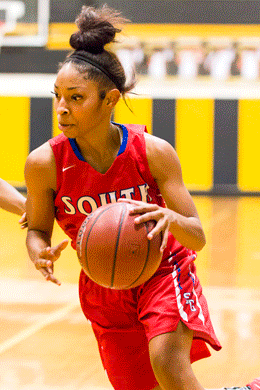 Mustangs got a 41-36 win over the Lakeview Centennial High School Lady Patriots. The SHS high scorer was Adhel Tac with 12 points and the LCHS high scorer was Porsha Matthews with 13 points.
Dec. 19 scores included a victory for Rowlett's Lady Eagles over the Naaman Forest Lady Rangers. The score was 44-39. Kennedy Warren scored 12 points for the Lady Eagles.
Other Dec. 19 games included a 41-39 win for the North Garland Lady Raiders over the South Garland Lady Colonels. Also, the Lady
Owls were defeated by the Lady Mustangs by a score of 37-24 and the Lady Patriots lost to Irving McArthur 71-38.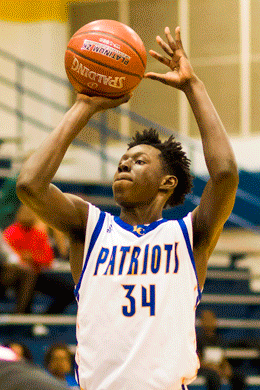 Boys' scores
The Naaman Forest Rangers defeated the Rowlett Eagles by a score of 54-49 in a Dec. 19 contest.
Another Dec. 19 game ended with an 89-52 South Garland Colonels win over the North Garland Raiders.
In another Dec. 19 game, the Garland Owls got a 49-33 win over the Sachse Mustangs.
In a Dec. 20 game, the Lakeview Centennial Patriots defeated Allen High School by a score of 76-64.
The Patriots were defeated by Rockwall Heath High School Dec. 16. The score was 98-77.
The South Garland Colonels will compete in the Whataburger tournament Dec. 28-30.