Ikandy Foundation celebrates year of helping children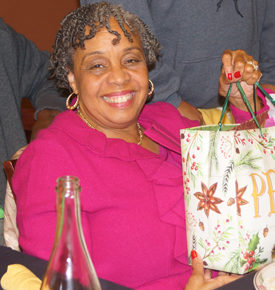 Edward and Jane Diogu, founders of the Ikandy Foundation, recently hosted a dinner at Sazon Mexican Home Cooking Restaurant to thank board members and volunteers who have assisted them in helping area children this year.
Board chair Julian Olalde and his family attended the celebration, along with other board members Michael and Yolanda Pendleton, Renee McCommons, Eric Diogu – interim board secretary, Jane Diogu –  executive director of operations and Dr. Edward Diogu – the president/CEO of the organization.
Garland ISD board of trustees' member Linda Griffin was also on-hand for the celebration, along with Bernard Tolan, director of the Boys and Girls Club of Garland.
Board members who were not able to attend included Eddie Diogu, Jennifer Diogu and Quinto Roberson.
The Diogu family, as well as board members and volunteers of the organization, work diligently to help underprivileged children and, according to their website, "to provide empowerment, resources and leadership opportunities to our next generation of leaders, from all walks of life to believe, to achieve and to succeed."
They help children reach their goals through education, providing one-on-one literacy tutoring to at risk children struggling to make progress at school. The foundation also sponsors literacy camps for disadvantaged students.
There is also a Christian education program that focuses on helping children to experience God's love and helps children to learn how to serve God in all aspects of their lives.
The organization also works to alleviate poverty in Africa through various health improvement projects.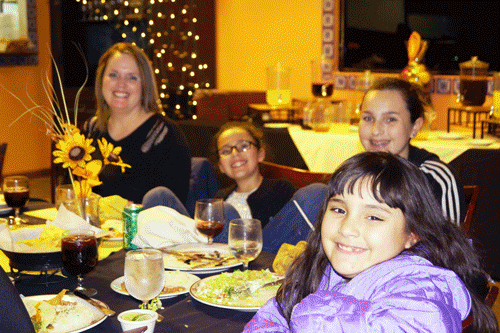 Additionally, the group helps children develop social and leadership skills through youth sports by sponsoring camps. This program helps develop children's talents and self-confidence.
The organization also sponsors a backpack/school supplies giveaway every summer where disadvantaged children receive school supplies for the coming school year. Some of the Ikandy Foundation's achievements include: Providing 1,910 backpacks; assisting 2,250 children; and volunteer hours totaling 25,255.
Mission: The Ikandy Foundation is dedicated to improving the quality of life of underprivileged children with a special focus on promoting academic and athletic excellence. Through financial gifts and service, the Ikandy Foundation strives to support groups who are locally based, believe in the importance of early intervention, and are focused on breaking the cycle of underachievement by at-risk and underprivileged students.
Through community events and charitable endowments, the foundation achieves its goals of inspiring and equipping a new generation. Each year, the foundation facilitates a number of opportunities for kids to learn to give back, grow and change for the better.