Ikandy Foundation hosts camp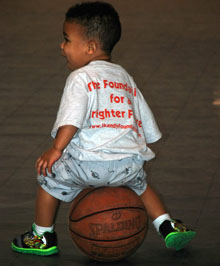 The basketball court was flooded with elementary school students just beginning to play ball to teens who were shooting hoops with ease. They were here to practice basketball, just as Ike Diogu, Garland resident turned professional basketball player, did when he was a kid.
Diogu's nonprofit organization, the IKandy Foundation, held their fifth Foundation Basketball Skills camp Saturday, June 18. Around 40 students r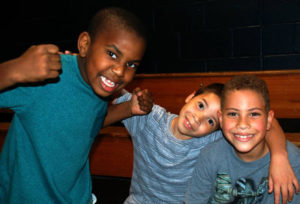 egistered for this year's camp held at the Boy's and Girl's Club of Garland. Regardless of skill level, all students were invited to participate in the camp which featured a series of drills with multiple coaches.
Following a two hour practice session, students were given a T-shirt, lunch and a dash of inspiration from Diogu.
Diogu began playing basketball at Austin Academy and Garland High School. After playing college ball at Arizona State University he was drafted into the NBA, playing for teams including the Golden State Warriors, Indiana Pacers, Portland Trail Blazers and Sacramento Kings. Diogu was a member of the 2012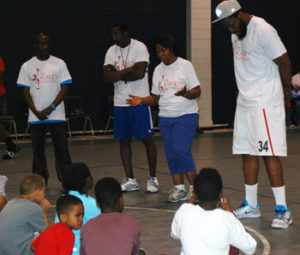 Nigerian Olympic Basketball Team and has played for several international teams.
Even after going pro, Diogu was intent on giving back to the Garland commun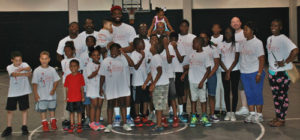 ity.
"I grew up here," Diogu said. "I used to play here. I like to see people doing positive things, especially in my hometown."
His mother, Jane, currently manages the foundation and organized the event held Saturday. She said the foundation aims to help underprivileged children succeed academically and athletically.
According to Edward Diogu, IKandy production manager and Ike's brother, having positive role models help students succeed.
"If it weren't for coaches and people in the community who helped us, we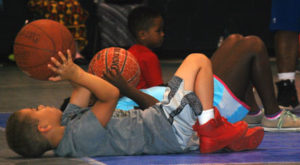 wouldn't have been able to go as far as we did," Diogu said. "So we just wanted to pay that forward."
Previously, IKandy partnered with GISD to hold this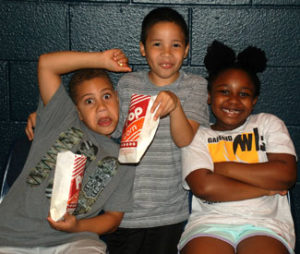 camp. This year, the event was hosted independently.
The IKandy Foundation has been and will be active in the Garland Community with backpack drives, one-on-one tutoring and more.
Ike Diogu urges students to keep working hard in order to achieve their dreams.
"Always keep your head in the sky," Diogu said. "The sky's the limit."