Jackson Tech Center students enjoy 'Oh Whata Night' fundraiser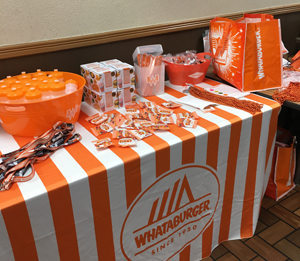 Whataburger hosted an "Oh Whata Night" fundraiser Thursday, Dec. 7. All attendees enjoyed a fun evening of activities and the restaurant donated 20 percent of sales to the Jackson Technology Center PTA.
Whataburger customers showed their support for the PTA by enjoying their favorite menu items. To add to the fun, the first 25 students received a free Whataburger door prize. Whataburger also gave away free cookies to show appreciation for the support of diners and there was even a balloon artist on-site.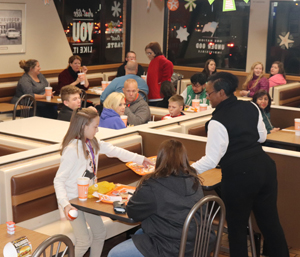 "Our Whataburger family is committed to bringing the community together," said Whataburger Director of Operations Chuck Geddes.
"We're fortunate to have the most generous customers, and with their support, we're proud to support the students, parents and teachers at the Jackson Technology Center."
Family-owned Whataburger has proudly served its famous burgers since 1950 and continues to deliver fresh, made-to-order meals every day with extraordinary customer service. In addition to "Oh Whata Night" fundraising, Whataburger supports the communities it serves through charitable giving and volunteerism to a number of nonprofit organizations that focus on children's charities, cancer research, hunger assistance, disaster relief and military support.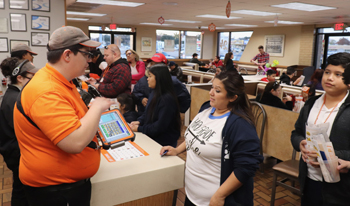 ABOUT WHATABURGER: Check out the company on Facebook, Twitter, Instagram and follow them on Snapchat, @WhataburgerLife.    
Jackson Technology Center mission statement:  Jackson Technology Center is committed to an engaging 21st century education that empowers students to be problem solvers and globally competitive leaders.
In a way that:
Fosters an environment in which every student can achieve his or her potential,
Recognizes and respects the cultural diversity of the student population,
Encourages parental and community involvement,
Provides an atmosphere that is safe and conducive to learning, so that every student will be prepared to succeed at the next level of learning.