Have a safe holiday season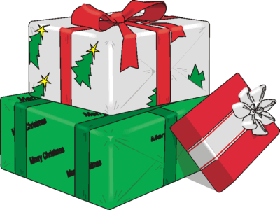 Becoming a crime victim can ruin an otherwise joyous season so be as safe as possible by following the tips below:
Stay safe while shopping:
If you must shop at night, do not go alone.
Dress comfortably and casually without wearing expensive jewelry.
If possible, do not carry a wallet or purse. They are main targets of criminals.
Use cash, checks or credit card when possible and take only that card, your identification and necessary cash.
Keep cash in your front pocket.
Do not let yourself become distracted. Stay alert to your surroundings.
If you discover that a credit card is missing, notify the credit card company as soon as possible. Don't assume that you misplaced it and will find it later. Also keep list of card numbers at home.
Avoid overloading yourself with packages. Maintain clear visibility and freedom of motion if you are approached.
Beware of strangers approaching you. Con-artists may try various methods of distracting you, including working in teams, with the intention of taking money or belongings.
Follow driving safety rules:
Avoid driving alone or at night.
Keep car doors locked and windows closed.
Park in well-lighted areas.
Avoid parking next to vans, trucks with camper or cars with tinted windows.
Park as close as possible to destination and remember where you parked.
Never leave car unoccupied with the motor running or with children inside.
Do not leave packages or valuables visible in car. This creates a temptation for thieves. If you must leave something in the car, lock it in trunk or put it out of sight.
Get keys out before going to your car.
Keep a secure hold on purse, handbag and parcels. Do not put them down or on top of the car while opening the door.
When approaching or leaving vehicle, be aware of surroundings.
Do not approach car alone if there are suspicious people nearby.
Ask mall or store security for an escort before leaving your shopping location.
Keep children safe:
If possible, leave small children at home with a trusted caregiver.
Teach child to go to store clerk and ask for help if separated from you.
Teach children to stay close to you at all times while shopping.
Do not allow children to go to restroom alone.
Children should never be allowed to go to car alone and should never be left alone in car.
Teach children their full name, address and telephone number to give to police officers or mall security. Teach children to immediately inform you if a stranger is bothering them.
Stay safe at home:
Be extra cautious about locking doors and windows when leaving, even for a few minutes.
When leaving home for an extended time, have a neighbor or family member watch house and pick up newspapers and mail.
Indoor and outdoor lights should be on an automatic timer.
Leave radio or television on so house seems occupied.
Large displays of holiday gifts should not be visible through the windows.
When setting up Christmas tree or other display, make sure doors and passageways are clear.
Be sure Christmas tree is mounted on a sturdy base so children, elderly persons or pets cannot pull it over on themselves.
Strangers at the door
Be aware that criminals sometimes pose as couriers delivering gifts.
It is not uncommon for criminals to take advantage of the generosity of people during the holidays by soliciting donations door-to-door for nonexistent charitable causes.
Ask for identification and find out how donations will be used. If not satisfied, do not donate.
Keep pets safe:
Keep poisonous flowers/plants such as poinsettias, lilies and mistletoe berries out of pets' reach.
Keep Christmas tree water stand covered. Pine sap mixed with water can be poisonous to pets.  Preservatives such as aspirin or chemicals added to water can also be poisonous.
Ensure that no ornaments, hooks, tinsel, ribbon are within reach of pets. All these, along with pine needles, can cause serious internal injury or choking.
Candy wrappers and pieces of aluminum foil used to cover food smell like food and are attractive to pets. Keep them out of reach and keep garbage can covered.
Water in snow globes can contain antifreeze, which is poisonous to pets.
Secure trees to wall or ceiling hook with fishing line to prevent it from being pulled over.
Cover or tape down electrical cords to keep pets from chewing on them.
Many food items can be harmful to pets. For example, chocolate is toxic and chicken/turkey bones are a choking hazard.  Rich, fatty foods and alcohol are also harmful to animals.
Keep candles on high shelves and use a fireplace screen to avoid burns.
Tips from www.lapdonline.org and www.asecurelife.com and www.thoughtco.com.