Lemmond's Salon Suites hosts grand opening party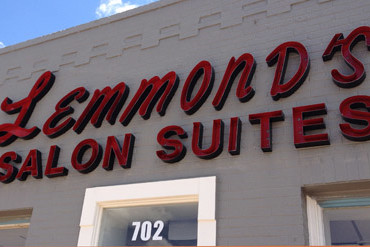 Lemmond's Salon Suites hosted a grand opening celebration Friday, Aug. 28 at their new location at 702 Main St. in downtown Garland. After opening a shop in downtown Garland four years ago, Harvey Lemmond made the decision to expand and bought the new property, renovated it and is going strong at the new salon.
A nail tech has been added to make the salon a one stop shop. Additionally, the new location provides larger spaces for the stylists as well as a larger reception area. Easier parking is also a plus.
Renovated in a rustic style, the salon, although spacious, has a cozy, comfortable feel and is highlighted by the original brick walls and several old downtown Garland photos.
The current stylists, Carole Harkins, Sheila Lemmond, India Fielding, Nannette Gooding, Laura Reynolds and Jana New are thrilled with the new location.