Letter to the editor: Supreme Judge Almighty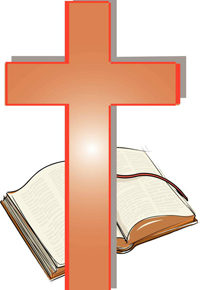 The Bible describes the Creator of the universe as a just God—the Supreme Judge of the universe. He has unveiled himself as the Moral Legislator of nature, "…Shall not the Judge of all the earth do what is just?" (Genesis 18:25).  He is the perfect definition of justice. An attribute of God is equal to His divine nature in displaying His moral qualities. God fairly and correctly applies His unchanging standard to each situation. Moreover, His justice is in accordance to the revelation represented in His word which counters the sin-nature of mankind.
According to man's perspective, justice is the application of equity to a moral concern or dilemma and seeks to balance the scales of justice accordingly. Since God determines the true standard of morality, His justice is always balanced when based upon His absolute truth. There is no standard to determine right or wrong outside of His eternal existence and character. The human standard for social justice varies with the acceptable attitudes of practical truth for each generation. The attempt to balance the scales of justice by this human standard will always favor the fluctuating standards of social morality.
Several important principles and applications should be understood about this theme:
Since God is truth, the human tendencies of lying and speaking falsehood should be avoided. If we lie to each other, it is impossible to build good and solid relationships in the home, church or work. Intentional deceit has grave consequences for all relationships—personal, work-related or governmental (local, state and federal).
God is life. Therefore, any type of murder is deplorable. No individual should cause the death of an innocent person! Within the context of final judgment, murderers will not inherit eternal life with God, "But as for…murderers, their portion will be in the lake that burns with fire and sulphur, which is the second death." (Revelation 21:8)
God is love. We should love Him with every part of our being. Without the love of God, we cannot love each other or our neighbors, we do not have the desire to share the gospel, and we do not have any concern for the poor and defenseless.
God is holy. The Book of Hebrews in 12:14 states, "Strive for peace with everyone, and for the holiness without which no one will see the Lord." His holy character is the only basis of true goodness and moral values.
There is an endless amount of moral evil in our present world, and the only way to effectively counter the reign of evil in the hearts of men and women is by trusting in the Lord. We receive eternal salvation with God when we trust in Christ Jesus. Finally, the fear of the Lord is not only the beginning wisdom, but hatred of evil.
George l. Arroyo