Library announces September activities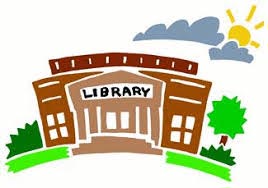 The Nicholson Memorial Library System has announced activities for September.
Kids develop STEAM engineering kills with Lego® – Children ages 6-12 can develop  engineering skills, an important STEAM concept at the Books and Beyond program. The event is at 2 p.m. Saturday, Sept. 16, at the Central Library, 625 Austin St. in downtown Garland. Books and Beyond consists of book discussions and activities related to monthly themes. Each theme incorporates concepts from STEAM learning: science, technology, engineering, art and math. Participants build two simple machines out of Lego® bricks, a geometric compass and a balancing scale. Attendees may also select a challenge card then attempt to build the object on the card or design and build their own structures. Registration not required. 972-205-2516.
Block Party Program develops STEAM engineering skills – Children develop engineering skills at Block Party at the Library, a free program for children ages 4-12. Block Party is designed to help children test their building skills and stretch their imaginations. The program consists of one hour of free play with the bricks. Block Party is at 3 p.m. Saturday, Sept. 30, at South Garland Branch, 4845 Broadway Blvd. Library provides supplies. 972-205-3933.
Friends of the Library Group announces book sale – NMLS Friends organization announces its Fall Book Sale at the South Garland Branch at 4845 Broadway Blvd. Shoppers may find great bargains on adult and children's books, fiction and nonfiction, paperback and hardcover, and reference books, as well as puzzles, DVDs, audio books, computer games and more. Public Book Sale dates are Friday and Saturday, Sept. 22-23 from 10 a.m. to 5 p.m. Admission is free. On Thursday, Sept. 21, after 6 p.m. annual membership meeting and lasting until 8:30 p.m., the book sale will be open to Friends members only. Membership forms are available at Garland library locations and at www.library.garlandtx.gov. To locate the printable form online, click on Library Portal, then Friends of the Library, and finally, click on Membership Form. Those who plan to apply at membership meeting should try to arrive 30 minutes early. 972-205-2543.
Children build pirate ships – Children ages 6-12 can celebrate Talk Like a Pirate Day by building their own boats at the Ahoy, Matey program. The event is at 2 p.m. Saturday, Sept. 23, at the South Garland Branch, 4845 Broadway Blvd. Participants can practice the STEAM concepts of engineering and science by constructing boats out of aluminum foil, Popsicle sticks, rubber bands, drinking straws and clay, then testing the ships' buoyancy by placing them in water to see if they float. Attendees can also test the boats' durability and stability by weighing them down with chocolate doubloons. Boat that can hold the most weight will be named the most sea-worthy. 972-205-3933.
Teens work out their brains – Teens ages 13-17 can reduce stress while working out their brains at Puzzle Saturdays at Garland's Central Library. Puzzle building is thought to improve visual perception and coordination, enhance creativity and problem-solving and can be therapeutic. Teens can attend each Saturday, Sept. 2, through Nov. 25 R RGW Central Library at 625 Austin St. 972-205-2516.
Celtic guitar player and storyteller performs – Senior citizens can learn history of Celtic music and hear it played by Jerry Barlow at Senior Social Hour at 2 p.m.,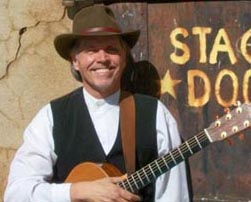 Thursday, Sept. 21, at the Central Library, 625 Austin St. Barlow performs Celtic music from Ireland, Scotland, Wales and Britain. He uses fingerstyle techniques that imitate instruments, like the harp, bagpipes and fiddle, for which the music was originally written. Senior Social Hour programs are free and open to anyone 55+. Donations of gently-used books and media are accepted. Registration not required. Seats fill up quickly. Doors open 30 minutes before performance. 972-205-2502.
Garland libraries mark 80th anniversary of Tolkien's The Hobbit – Fans of J .R. R. Tolkien and Lord of the Rings enthusiasts can celebrate 80th anniversary of Tolkien's The Hobbit, with two Tolkien-themed events. The first is at 6 p.m. Thursday, Sept. 14, at the Central Library and will consist of a screening of the 2014 film The Hobbit: the Battle of the Five Armies. In this installment of the popular film series, hobbit Bilbo Baggins and his compatriots must go to war to prevent Lonely Mountain from being consumed by a rising darkness. The film is rated PG-13, but due to sequences of intense fantasy action violence and frightening images this event is recommended for adults. Children may attend if accompanied by an adult. Parents may consult IMDB.com or commonsensemedia.com to decide whether The Hobbit: the Battle of the Five Armies is appropriate. Popcorn and water available while supplies last. The second event is at 2 p.m. Saturday, Sept. 16, at the South Garland Branch and features speaker Dr. David Oberhelman of Oklahoma State University. He has given many presentations on Tolkien. He will give an overview of Tolkien's life and works. Open to ages 18+. 972-205-2501 or 972-205-3931.
Tweens make slime – Tweens ages 10-13 can make slime and learn a little chemistry in the process. Slime creation begins at 2 p.m. Saturday, Sept. 9, at the Central Library. Slime will be made with white glue, water and a pre-made solution of water and borax. Attendees may embellish their slime with small beads, buttons, glitter and food coloring. 972-205-2516.
Kids recreate Munch's The Scream – Children 6-12 practice STEAM art skills by recreating Edvard Munch's famous painting The Scream at Art Explorers is at 2:30 p.m. Saturday, Sept. 2, at the Walnut Creek Branch Library, 3319 Edgewood Drive. Supplies provided by library. Art Explorers learn about different types of art, then use skills to create masterpieces. The children's librarian will take a picture of each participant striking a Scream-like pose. While the photos are printing, attendees will use markers to color the background of their portraits. They will then glue the portraits to their colored backgrounds. Registration required and limited to 24. Register by phone or in person at Walnut Creek Branch beginning Saturday, Aug. 19. 972-205-2585.