Enjoy December library activities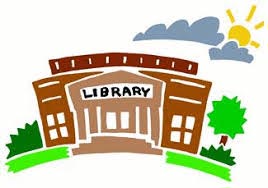 The Nicholson Memorial Library System has announced its schedule of activities for December and it includes holiday fun.
Children's crafts, book character at Christmas on the Square – Children can make free holiday crafts during Christmas on the Square. The booth will be open from 5:30 to 9:30 p.m., Thursday, Dec. 7, in downtown Garland. Stop by for information about library services and meet Bad Kitty from the popular children's picture book series by Nick Bruel. Due to weather conditions, Christmas on the Square events are subject to change and/or cancellation. 972-205-2516, www.christmasonthesquare.com.
Children read with therapy dogs – Children can meet and read with certified therapy dogs at the Central Library Saturday, Dec. 16, at 2:30 p.m. A selection of books will be available for children to read to the dogs. Children waiting to read may work on a fleece blanket for the Garland Animal Shelter. 972-205-2516.
Catch Pokémon and earn badges – Pokémon is still going strong, and now kids, tweens, and teens can earn Pokémon gym badges at two library locations this December. On Tuesday, Dec. 19, youth ages 18 and younger may visit the Central Library between 10 a.m. and 8 p.m. and participate in a Pokémon-themed scavenger hunt. The scavenger hunt will consist of eight activities that will help kids learn about their library. Participants will earn one badge from the Hoenn region for each activity completed. Scavenger hunt lists can be picked up at Children's Desk.
On Thursday, Dec. 28, the South Garland Branch will host the Pokémon scavenger hunt challenge from 1 to 8 p.m. The rules will be the same as those at first program. However, the activities will be different and the badges earned will be from the Sinnoh region, so dedicated Pokémon fans are encouraged to attend both events. 972-205-2517.
Horn choir presents holiday tunes – Celebrate the festive season at Senior Social Hour with an afternoon of holiday and classical music performed by the Horn Choir. The Choir appears at 2 p.m. Thursday, Dec. 14, at the Central Library. The Horn Choir is a French horn-exclusive group of musicians that perform in combinations of four to eight players. For their debut Senior Social Hour performance, the Horn Choir will present an hour of holiday and classical music. Sponsored by the Friends of the Library, Senior Social Hour programs are free and open to anyone 55+. Donations of gently-used books and media for book sale will be accepted. No registration is required. Doors open 30 minutes before performance. 972-205-2502
Children decorate cookie houses – Children ages 6-12 are invited to decorate their own cookie houses at the Nicholson Memorial Library System's Build a Sweet House program. The event takes place at 6 p.m. Wednesday, Dec. 6, at the Central Library. Participants at the event can practice the STEAM concept of engineering while constructing "cookie" houses out of graham crackers, candies and frosting. Attendees may take their creations home. Registration is required to attend this program and is limited to 20 participants. Registration may be completed by phone or in person at the Central Library beginning Nov. 22. The library will provide all the supplies.972-205-2516.
Kids create snowflake mobiles – Children can develop their STEAM art skills while making snowflake mobiles at Art Explorers, a monthly program for children ages 6-12 at 2:30 p.m. Dec. 2, at the Walnut Creek Branch. Children learn about different types of art, then use their new skills to create masterpieces. At the December event, attendees will learn how to make different styles of snowflakes by cutting folded paper and coffee filters. Once the participants have created snowflakes in their favorite pattern, they will use string to attach the snowflakes to a hanger. Registration is required and may be completed by phone or in person at the Walnut Creek Branch  beginning Saturday, Nov. 18. Supplies provided by library. 972-205-2585.