Mayor announces intention to resign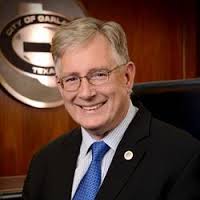 Mayor Douglas Athas announced his plan to step down at the Oct. 17 City Council meeting and said that he will announce the effective date soon.
The announcement came after a 6-3 vote to demolish the National Guard Armory buildings at Central Park to make way for a skate park and a dog park. There had been hours of discussion on this issue during which the mayor had spoken against the demolition. At the end of last night's discussion, Athas and Council Members Robert J. Smith and Jerry Nickerson cast the only votes to save the structures.
It was then that Athas announced his intention to resign.
"This deeply saddens me. I don't feel like we followed the processes. I'm announcing that I will be resigning as mayor in the very near future," Athas said. "I will give you the effective date in the very near future."
Tension between the some of the council members and the mayor has run high for several months, sometimes culminating in awkward and embarrassing exchanges.
Without placing blame, because I believe that the blame should be shared, the only unquestionable conclusion is that the situation is a shame.
The city of Garland has recently hired consultants to help improve its image and this situation is not going to add anything positive to Garland's reputation.
After the meeting, Athas posted the following Facebook announcement:
"I gave notice tonight that I will be resigning as Mayor in the near future. I have accomplished all my goals that I had when I ran for mayor. There are, of course, always new things to do and there are some things I must still do for Garland but it is my intention that the citizens have the opportunity to select a new mayor in May 2018, the normal date for city elections. I will not force a special election. Personal agendas have bloomed on the council to the point that the citizens and staff suffer from poor governance and I can't morally be a part of it. I have been very, very proud to serve the citizens and the city of Garland. We have come a long ways together, made a lot of progress, and we can always be proud of our city and our history."