Mosquito spraying to combat West Nile Fever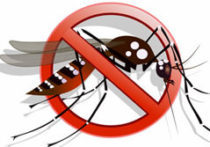 With the introduction of West Nile Fever, there have been debates concerning the need for spraying chemicals to control the adult mosquito population. It is the Garland Health Department's policy to be proactive and apply insecticide by truck-mounted equipment when surveillance shows high mosquito populations in a specific area. Mosquito trapping is conducted several times per week and is based on areas of historic mosquito activity. The trapped mosquitoes are sent to the Dallas County Health and Human Services laboratory or the Texas Department of State Health Services laboratory where they are tested for the presence of West Nile Virus and other vector-borne diseases.
At the bottom of this page there is a link to a map displaying various mosquito spraying and monitoring activities conducted by the Garland Health Department. This map shows the locations and dates of sections of the city that have been sprayed and also shows areas that are going to be sprayed during the next 7 days. The actual day the area will be sprayed is dependent on weather conditions as well as pesticide applicator availability. In addition, the map shows the locations of mosquito trap sites as well as whether any of the trapped mosquitoes at a particular site tested positive for West Nile Virus.
The city of Garland currently uses one chemical when spraying for mosquitoes, Envion 30-30. This chemical is diluted with water prior to application and the active ingredient for the chemical is permethrin. Most spraying is conducted between the hours of 9 p.m. and 6 a.m. when the majority of residents are inside.  The label for this chemical can be found by selecting the provided link below:
Mosquito trapping occurs year round but is increased during late spring and continues until mosquito activity decreases; typically in early fall. Spraying activity will begin once increased activity is noted and/or positive cases of West Nile Virus are received.  When spraying occurs, the City of Garland will conduct "enhanced spraying", as recommended by the Centers for Disease Control.  Enhanced spraying means that a grid that requires spraying will be sprayed more than once, hopefully on consecutive nights in order to effectively reduce adult mosquito populations.