Ms. Senior Garland Pageant set for June 3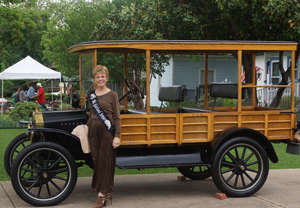 The Ms. Senior Garland Pageant was created in 2010 as a way to recognize and honor senior women (age 60 and over). The participants are women of distinction who have devoted numerous hours to their families and community and most have enjoyed successful careers.
The first Ms. Senior Garland, Jessica Acosta, enjoyed her year representing both Garland and women of all ages.
"I'm so proud to have been the first Ms. Senior Garland," she said. "It's really important for senior citizens to let the world know that just because we are older doesn't mean that we can't still be out in the world accomplishing things. God gave each one of us something special and He didn't put us here to just sit around."
Acosta, who takes community service to new heights, was the perfect choice for the first ever Ms. Senior Garland title. She serves on countless boards and commissions, faithfully serves her church and is devoted to her family and friends.
Sharon Whitrock won the title in 2011 and competed in the statewide pageant in 2012. She especially enjoyed the sisterhood between the state level contestants and has even received offers of help to get the Garland pageant, which happened only in 2010 and 2011, going again.
Whitrock recently retired from a successful career in human resources and felt like she had time to get the pageant back on track.
"I decided it was time to try to bring this pageant back, so I called Jessica [Acosta] and she said she would help," Whitrock said. "This is not about winning as much as it is about honoring senior women for their accomplishments."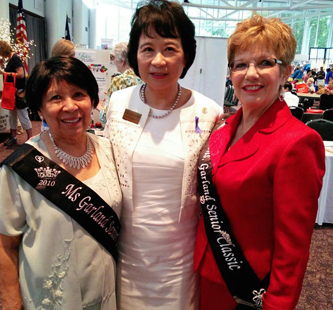 There's no doubt that reviving the event is consuming a lot of Whitrock's time, but because of her commitment to recognizing women of all ages for their hard work and successes, she doesn't mind the hours spent on the project.
The contestants have impressed audiences displaying grace and poise in evening gowns, sharing talents and overcoming insecurities that challenge the misconceptions of aging. These women epitomize success and accomplishment.
Ms. Senior Garland is not a beauty contest or talent competition. It was created as a platform to showcase the value of Garland's senior women and provide a look at what it truly means to age gracefully as well as an opportunity to exhibit their wisdom, inner beauty and outer beauty.
The pageant will be held Saturday, June 3 at the Plaza Theater, 521 W. State St. in downtown Garland. Doors open at 12:30 p.m. Pageant begins at 1 p.m.
The mission of the organization states: "We are redefining the senior woman!"
Ms. Senior Garland pageant philosophy:
The Ms. Garland Senior philosophy is based upon the belief that because we reach a certain age in life we do not become invisible. Senior women are still intelligent, active, contributing members of society – we're the glue that holds society together!
Requirements for participation:​
Must be 60 years of age or older
Must be resident of Garland for at least three months prior to the pageant
Must be United States citizen
The experience and the camaraderie shared with the other ladies competing in the Pageant is one that will never be forgotten!