NAACP hosts Freedom Fund Brunch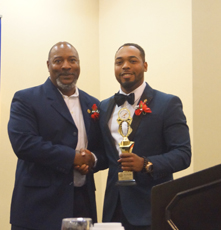 The Garland Unit of the National Association for the Advancement of Colored People hosted its 27th Freedom Fund Brunch & Silent Auction at Garland's Hyatt Hotel Saturday, Sept. 16. Ricky McNeal is the president of the award-winning organization.
The theme for this year's event was 'NAACP: Resolute and Rooted." Reuben Lael Griffin, talented singer, songwriter, recording artist, youth choir director and more, served as master of ceremonies for the festivities.
Texas State Representative Victoria Neave was the keynote speaker. In addition to being named Freshman of the Year by the House Democratic Caucus, Neave has also been honored as Lawyer of the Year and Pro Bono Champion. She grew up in Pleasant Grove and said that she learned the value of community service from her parents. Neave is an advocate for veterans, small-business owners, working families and women. Her address was both informative and entertaining.
Those in attendance were also treated to a beautiful solo by Garland High School student Destine Eckles.
Several Garland ISD board of trustees members were in attendance as well as Interim Superintendent Deborah Cron. The Garland City Cou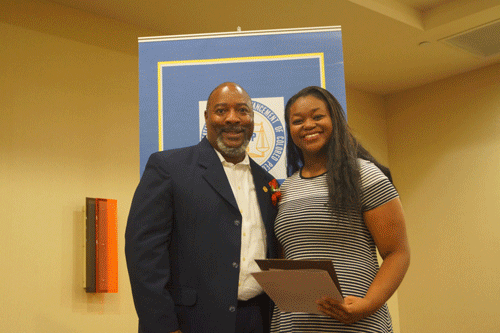 ncil was well-represented with several members on-hand as well as Mayor Douglas Athas, former Mayor Ronald Jones and his wife, Peggy.
Numerous attendees were recognized for outstanding achievements. The African-American seniors who hold the highest grade-point average at each of Garland ISD's high schools were honored. The names of the recipients follow:
Garland HS – Janet I. Koroma, who is the top African-American senior in GISD
South Garland HS – Jakaya D. McAfee
North Garland HS – Julia N. Ukattah
Lakeview Centennial HS – Dallas I. Ume-Ezeoke
Naaman Forest HS – Natachi K. Achu
Rowlett HS – Crystal O. Adiele
Sachse HS – Mia J. Mizan
Kyla Anderson, president of the NAACP Youth Council, received the Elaine Bradley Scholarship.
Other Freedom Fund Brunch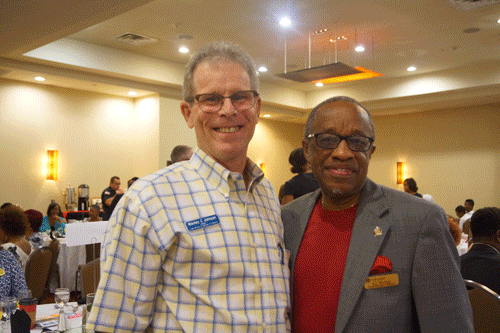 honorees included:
Lilly Clarke – Bridge Builder Award
Rev. D. C. Wilson – Community Service Award
Melody McAllister and Wendy Williams – Educators of the Year Awards
The silent auction portion of the Freedom Fund Brunch, which included hundreds of items from a variety of businesses, serves an annual fundraiser for the organization.
About Garland Unit of the NAACP: The organization was chartered July 6, 1984, with 127 members. Ms. Goldie Locke served as founding president and Mr. Johnnie O. Steadham was first vice president, along with 18 Executive Committee members. Two of the original 18 board members are still active: Mr. Chester Johnson currently serves as chair of Legal Redress and Ms. Carol Montgomery is active on two committees. Mr. Richard Dockery, NAACP regional director, chaired the standing-room-only organizational meeting where two key issues were addressed: 1). the firing of African-American police officer Sam Allen; 2). substandard schools in the minority area of Garland. Mr. Sam Allen was later rehired as a Garland fireman. To address schools, the Garland Unit became a plaintiff to the original school desegregation court order filed by the United States Justice Department and the Texas Education Agency. This judgment is still in effect. (Information from http://garlandtxnaacp.org/.)