NAACP schedules Freedom Fund Brunch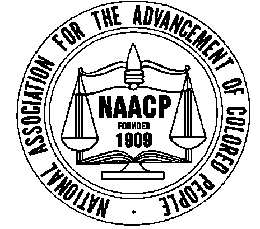 The Garland Unit of the National Association for the Advancement of Colored People has scheduled its 27th Freedom Fund Brunch and Silent Auction for Saturday, Sept. 16, at the Hyatt Place at 5101 N. President George Bush Highway. The silent auction will begin at 9 a.m. and the brunch is at 10 a.m.
The theme for this year's event is "NAACP, Resolute and Rooted." The keynote speaker is Texas State Representative Victoria Neave and recording artist Reuben Lael Griffin will serve as master of ceremonies. Scholarships will be awarded to GISD youth and the winner of the Elaine Bradley scholarship will be awarded to an NAACP Garland Youth Council member. Additionally, GISD's African-American seniors at each of the seven high schools who have the highest GPAs will be recognized.
The following adults will also receive awards:
Educator of the Year – Principal Wendy Williams, George Washington Carver Elementary School
Educator of the Year – Melody McAllister, George Washington Carver ES
Bridge Builder of the Year – Lilly Clarke, city of Garland
Community Service – Pastor D. L. Wilson, Sweet Home Baptist Church
Corporate Gold Sponsors Massey Cadillac and Garland Power & Light will also receive awards.
For more information about the silent auction or the Freedom Fund Brunch, contact the NAACP Garland Unit at 972-381-5044, voice box #5 or visit the NAACP Garland Unit's website – www.garlandtxnaacp.org.
About NAACP Garland Unit:  The Garland Unit of the NAACP was chartered July 6, 1984, with 127 members. Ms. Goldie Locke served as founding president and Mr. Johnnie O. Steadham was first vice president. There were 18 Executive Committee members and two are still active. Mr. Chester Johnson currently serves as chair of Legal Redress and Ms. Carol Montgomery is active on two committees. Mr. Richard Dockery, NAACP regional director, chaired the standing-room-only organizational meeting where two key issues were addressed: 1) The firing of African-American police officer Sam Allen; 2) substandard schools in the minority area of Garland. Mr. Sam Allen was later rehired as a Garland fireman. To address schools, the Garland Unit became a plaintiff to the original school desegregation court order filed by the United States Justice Department and the Texas Education Agency. This judgment is still in effect.