National Merit Program names Brighter Horizons students semi-finalists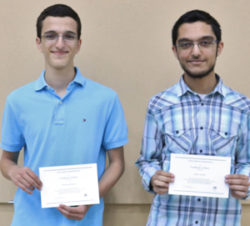 The National Merit® Scholarship Program is an academic competition for recognition and scholarships that began in 1955. High school students enter the National Merit Program by taking the Preliminary SAT/National Merit Scholarship Qualifying Test (PSAT/NMSQT®)—a test which serves as an initial screen of approximately 1.6 million entrants each year—and by meeting published program entry and participation requirements.
Of the 1.6 million entrants, some 50,000 with the highest PSAT/NMSQT® Selection Index scores (calculated by doubling the sum of the reading, writing and language and math test scores) qualify for recognition in the National Merit® Scholarship Program. In September, these high scorers are notified through their schools that they have qualified as either a Commended Student or Semifinalist.
Brighter Horizons Academy in Garland has proudly announced that two of their students are National Merit Finalists and another gained commended status:
Mohamed Benaissa – Finalist
Ahad Ahmed – Finalist
Ahmad Dweik – Commended
To participate in the National Merit® Scholarship Program, a student must: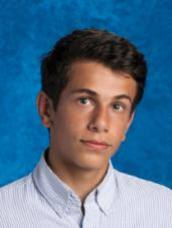 take the PSAT/NMSQT® in the specified year of the high school program and no later than the third year in grades 9 through 12, regardless of grade classification or educational pattern;

be enrolled as a high school student (traditional or homeschooled), progressing normally toward graduation or completion of high school, and planning to enroll full time in college no later than the fall following completion of high school; and

be a citizen of the United States; or be a U.S. lawful permanent resident (or have applied for permanent residence, the application for which has not been denied) and intend to become a U.S. citizen at the earliest opportunity allowed by law.
Commended Students
In late September, more than two-thirds (about 34,000) of the approximately 50,000 high scorers on the PSAT/NMSQT® receive Letters of Commendation in recognition of their outstanding academic promise. Commended Students are named on the basis of a nationally applied Selection Index score that may vary from year to year and is typically below the level required for participants to be named Semifinalists in their respective states. Although Commended Students do not continue in the competition for National Merit® Scholarships, some of these students do become candidates for Special Scholarships sponsored by corporations and businesses.