National Women Build Week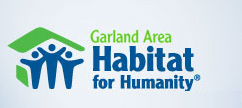 Habitat for Humanity of Greater Garland will kick off with a Lowe's special clinic just for Women Build Week. Join them Saturday, April 11, at Lowe's in Mesquite, 4444 N Galloway, for 'How to Safely Use Hand and Power Tools'. This free clinic is open to all – not just for women.
National Women Build Week: Sponsored annually by Lowe's, challenges women from all walks of life to help eliminate poverty housing. Each May, during the days leading up to Mother's Day, thousands of women volunteers join in Women Build days at Habitat affiliates. Garland Habitat will have a Women Build Day May 2 National Women Build Week helps Habitat raise awareness and recruit more volunteers to accomplish our mission.
Lowe's® is a national partner with Habitat for Humanity International and is the underwriter of the Women Build program. Lowe's has contributed over $40 million to Habitat. Lowe's offers in-store "How-To" clinics for women volunteers and homeowners. Lowe's employees also contribute thousands of volunteer hours each year. So far Lowe's of Mesquite has nearly 20 Lowe's heroes ready to pitch in during National Women Build Week in Garland.