Golden Chick delays grand opening to serve tornado victims, relief workers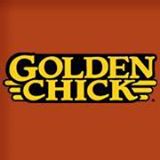 Golden Chick, the Texas-based chicken legend that has prided itself on treating guests like family since 1967, has been preparing for the grand opening of its newest Garland location at 430 East Interstate 30, which was slated to open Wednesday, December 30.
After the terrible tragedy that has greatly impacted the community, Golden Chick will be delaying the opening to focus on serving the tornado victims and disaster relief volunteers at local relief shelters – Gale Field Recreation Center in Garland and Steadham Elementary School in Rowlett.
Golden Chick will continue serving hot meals to shelters throughout the week and will be holding an in-store fundraiser starting next week to benefit those in need.
When:
December 28, 2015 – January 3, 2016
Why:
"Our hearts go out to our neighbors in the Garland and Rowlett communities that were affected by the tornados. Golden Chick is a family brand, and we believe family comes first. We are so grateful to have the opportunity to serve the relief shelters and show our deepest appreciation to the disaster relief volunteers, police officers and fire department that are working tirelessly to repair these communities," said Mark Parmerlee, CEO of Golden Chick.
To learn more about Golden Chick, visit www.goldenchick.com.