NGHS student competes in pageant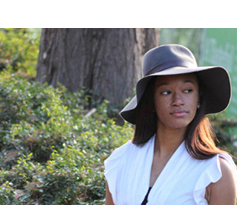 Kerrhea Kay, a junior at North Garland High School, participated in the 2017 Dallas/Fort Worth Teen pageant competition which took place Sunday, May 7. The young woman learned of her acceptance in the competition when the pageant announced their selections following interviews in the local area. Kerrhea submitted an application and then participated in her interview session conducted by this year's DFW Pageant Coordinator.
Kerrhea will compete for a share of money in prizes and specialty gifts distributed to the pageant contestants. Of the four age divisions including young ladies ages 7-20, she will compete in the Miss Teen division. In each of these divisions, contestants compete in modeling routines including casual wear and formal wear. Most importantly Kerrhea will display her personality as she interviews with this year's judging panel. In each phase of the competition, the panel uses personality as the number one criteria for judging.
If she were to win the title of Miss Teen Dallas/Fort Worth, she would earn the opportunity to represent her community at the National Pageant taking place in Orlando, Florida. Each winner will receive an expense paid trip to Orlando for six days and five nights. At the national competition, contestants from around the nation will compete for their share of more than $30,000 in prizes.
Community businesses, organizations and private individuals will assist Kerrhea in participating in this year's competition by becoming an official sponsor for her. Through sponsorship, each contestant will receive all the necessary training, rehearsals and financial support, which will allow them the confidence and preparation for this year's preliminary pageant.
Any business, organization or private citizen that is interested in helping Kerrhea by becoming a sponsor may call the Miss Teen Pageant Coordinator at 1-877-910-4190.