NMLS announces February activities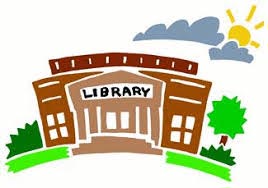 Families enjoy free movies – Families can enjoy free movies that celebrate diversity at the Nicholson Memorial Library System's South Garland Branch Library this spring. The next movie is Let's Go to the Movies Saturday, Feb. 24, at 3 p.m. and consists of a screening of Cool Runnings in honor of Black History Month. Film is rated PG and relates story of a Jamaican runner who fails to qualify for the Summer Olympic Games but goes on to create first Jamaican bobsled team. Films are full-length children's movies. Doors open 15 minutes before movie. Seating limited. Registration not required.
Storyteller honors African-American History Month – In honor of African-American History Month senior citizens are invited to hear storyteller Toni Simmons' collection of African and African-American folktales at Senior Social Hour. Event starts at 2 p.m., Thursday, Feb. 15, at the Central Library. Simmons is a professional storyteller and librarian. She uses rhythm, songs, literature and audience participation to make storytelling interactive. She was named a National Endowment for the Arts American Masterpiece touring artist and is also a Texas Commission on the Arts touring artist. She is currently director of the Zula B. Wylie Library in Cedar Hill. Senior Social Hour programs are free and open to anyone 55+. Donations of gently-used books and media for Friends of the Library book sale will be accepted. Registration not required. Seats fill up quickly. Doors open 30 minutes before performance.
NMLS hosts Perot Museum Tech Truck – Tech-savvy tweens ages 10-13 can put their STEAM skills to good use this February as the Perot Museum's Tech Truck visits Garland's Central Library. The Tech Truck is a mobile extension of the Perot Museum of Nature and Science. It is outfitted with technological gadgets and equipment like 3-D printers and laser cutters and visits community centers and libraries to give kids hands-on experiences with STEAM technology. The Tech Truck will be at Central Library at 2 p.m. Saturday, Feb. 10, and offer attendees creative, scientific and maker-based activities. Event is free. Registration required, begins Saturday, Jan. 27.
Kids recreate famous plates – Children 6-12 use STEAM art skills to recreate the famous Delft and Blue Willow porcelain plates at Art Explorers at 2:30 p.m. Saturday, Feb. 3, at Walnut Creek Branch. Children will learn about types of art then use skills to create masterpieces. Attendees will view examples of Delft and Blue Willow patterned plates from the Netherlands and China then use markers and tempera paint to create designs on paper plates. Registration required, limited to 24. Register by phone or in person at Walnut Creek Branch beginning Saturday, Jan. 20. Supplies provided by library. 972-205-2585.
Adults go on Selfie Scavenger Hunts – Adults (18+) can celebrate Library Lovers' Month by going on Selfie Scavenger Hunts at Garland's libraries. Throughout February, patrons can pick up a scavenger hunt bookmark at any Garland library's Adult Services Desk. The bookmark will list places in library to take selfies. Participants can then post the selfies to their Facebook or Twitter feeds using the hashtag #NMLSselfie. Library staff will collect tagged photos at the end of the month for inclusion on library's Facebook page. Patrons who participate will receive a small prize while supplies last. 972-205-2501.
Tweens make slime –  Kids ages 10-13 can learn a little chemistry and use STEAM science skills to make slime using white glue, water and a pre-made solution of water and borax. Beads, buttons, glitter and food coloring will be available as slime embellishments. Attendees may bring smartphones to record themselves manipulating their slime. First Tween Scene is at 6:30 p.m., Feb. 1, at South Garland Branch. Second is 6:30 p.m. Feb. 8, at North Garland Branch. 972-205-3933.
Kids learn about shadows – Children 6-12 can learn about shadows and create shadow puppets at the Books and Beyond program at 2 p.m. Saturday, Feb. 17, at the Central Library. Books and Beyond consists of book discussions and activities related to monthly themes that incorporate concepts from STEAM learning: science, technology, engineering, art and math. Participants will learn how shadows are created and use STEAM skills to test different objects to see if they cast shadows.
Central Library – 625 Austin St., downtown Garland
South Garland Branch – 4845 Broadway Blvd. at Oates Road
Walnut Creek Branch – 3319 Edgewood Drive
North Garland Branch – 3845 North Garland Avenue at Apollo Road.
Be aware that photographs and video may be taken at library programs for use in print and/or electronic media at library's discretion.