'North x Northwest' at Plaza Theater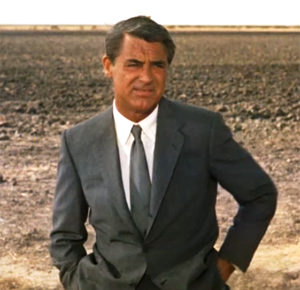 In classic Alfred Hitchcock fashion, North x Northwest, with Cary Grant and Eva Marie Saint, offers thrills, suspense, excitement and romance, with a dash of comedy. Grant is No. 2 on the list of the top 25 greatest male screen legends. Saint won an Academy Award for her 1954 performance in On the Waterfront. James Mason, Martin Landau and Jessie Royce Landis are excellent in supporting roles.
North x Northwest is considered by many classic movie fans to be one of the most entertaining films ever made and Hitchcock, one of the best directors in the history of filmmaking.
Grant's character, New York advertising executive Roger Thornhill, is mistaken for a man named George Kaplan at the beginning of the movie and spends the remainder of the 135 minutes trying to convince a group of foreign spies that he is indeed, not Kaplan. In the process, he is framed for murder then apprehended by the CIA. Their goal is to keep Thornhill safe, but the ad exec has a different idea after learning that a woman that he thought was affiliated with the spies is actually an American undercover agent in great danger.
Hitchcock manages, with 1959 technology, to create two of the most famous scenes in film history – Thornhill running from a crop dusting plane as well as a dramatic chase and rescue at the top of Mount Rushmore.
One little known fact on a list compiled by Eric D. Snyder, is that James Steward wanted the part of Thornhill, but it is now impossible to imagine anyone but Grant in the role. In order to avoid hurting Stewart's feelings, H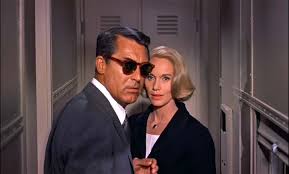 itchcock waited to cast the role of Thornhill until Stewart was busy on another film.
As was Hitchcock's habit in all the films he directed, he made a cameo appearance, so be sure and watch for it!
North x Northwest is No. 40 on the American Film Institute's list of top 100 movies of all time. There is a contingent of classic movie buffs that feel its place should be higher on the list.
The opportunity to see quality classics such as North x Northwest on the big screen seldom comes around and it's even less likely that you'll see them for free. However, the city of Garland is hosting a screening of this great film Saturday, June 3 at the Plaza Theater, 521 W. State St. in downtown Garland.
The movie starts at 7 p.m. Snacks and drinks will be available for $2 each and proceeds go to a nonprofit.