Oasis Church presents Rising from the Rubble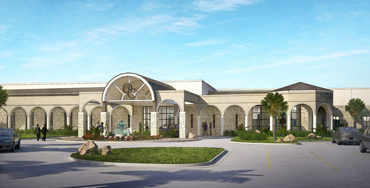 It was the day after Christmas. The kids were playing with toys they had just unwrapped, family was still in town and leftovers were being reheated for dinner. The weather took a violent turn and soon a tornado was ripping through our community. We got a call that our church was in the path. We started praying for the safety of those around us. And just like that, it was over. As the 180 mile an hour winds ripped through our community, it took eight lives, all in walking distance from our church. Oasis Church had been ripped to pieces. Immediately we started going out to our communities helping those affected with food, water, clothing and hot meals.
Since the tornado, we have purchased land and are in the process of rebuilding. If you are looking for a place to make a year-end charitable contribution, or for more information on how to partner with us in our vision to rebuild Oasis Church click here- http://ioasislv.org/building-project.
Please join us for the Jingle Bell Bash & Toy Drive Dec. 17, 4 p.m. – 8 p.m. at North I-30 at Zion Road in Garland. The free event will include visits with Santa, a bounce house, sleigh rides, face painting and a live nativity scene.
We want to extend our deepest thanks to the generous sponsors for helping us make this event possible- Tucker Roofing Systems, Emergency Ice, Heritage Dental – Cheryl Smith, D.D.S., Patty Turner Group – Keller Williams, Lavish Living Construction & Design, Bluebird of Happiness Productions, Signature Signs and Graphics, All Sports – Rockwall, Hibbs Hallmark & Company and North Dallas Bank & Trust.