Obituary: Billy Dwight 'Dood' Carver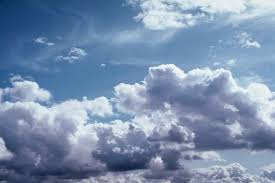 Services for Billy Dwight "Dood" Carver, 63, of Grand Saline, are scheduled for 1 p.m., Monday, October 2, 2017, at Bartley Funeral Home, with Bro. Homer Morgan officiating. Bartley Funeral Home is located at 1015 West Wolf Street in Grand Saline.
Interment will be in Shields Cemetery.
Mr. Carver passed away September 29, 2017, at his home in Grand Saline. He was born July 9, 1954, in Garland to Herbert Hunter & Lois Marie Dollarhide Carver.  He spent most of his life in Dallas county before moving to Grand Saline 20 years ago.  Mr. Carver is preceded in death by his father, Herbert Carver; and son, Billy Dwight Carver Jr.
Survivors include his mother, Lois Carver of Fruitvale; two sons, James Hunter Carver and wife Anne of Golden and Terry Allen Carver of Golden; two brothers, Herbert Randal Carver and wife Angie of Grand Saline and William Eric Carver and wife Tricia of Mineola; two sisters, Terri Lois Stilwell and husband Gary of Grand Saline and Dwana Jane Stillwell and husband Larry of Grand Saline; seven grandchildren, Korbyn, Jaxen, Hollie, Jocee, Avery, Vivian and Maverick; and numerous other relatives and friends.
Pallbearers will be James Hunter Carver, Terry Allen Carver, Herbert Randal Carver, William Eric Carver, Chris Baker, Larry Stillwell and Mason Cade Carver.
Honorary pallbearers will be Korbyn Carver and Jaxen Carver.
The family will receive friends 6-8 p.m., Sunday, at the funeral home.