Obituary: A.E. Chandler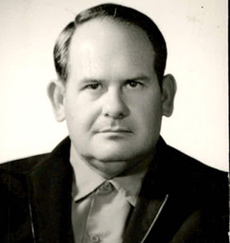 Alvin "A.E" Chandler Sr., age 86, passed away Sept. 2, 2017, after a lengthy illness.  A.E is survived by his loving wife Linda Ruth Chandler, by his son and daughter-in-law Alvin Chandler Jr. and Shannon, by his brother and sister-in-law Jerry and Elizabeth Chandler, by three grandchildren, Katie, Garrett and Rachel Chandler and a host of nieces and nephews. 
Visitation will be Friday, Sept. 8, from 6 p.m. – 8 p.m.  Funeral services will be Saturday, Sept. 9, at 10 a.m. at the Ted Dickey Funeral Home Chapel.  Interment will follow at Plano Mutual Cemetery.