Obituary: Charlene E. Childress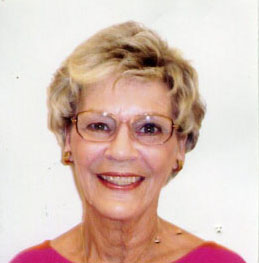 Charlene E. Childress, age 76, passed away peacefully on May 31, 2017 in Paris, Texas where she spent her last nine months as a resident of Spring Lake Assisted Living Center.  Born March 8, 1941 in Mercedes, Texas, she was a retired elementary teacher of 31 years in the Garland ISD.  Her graduate studies included a Bachelors of Arts degree in education from East Texas State University and a Masters degree from Stephen F. Austin University.
Immediate family includes her beloved daughter and best friend, Christi Childress Jensen and husband John Jensen and grandson Jacob Dean whom meant the world to her; sister, Gladys Rhea Fasken of Paris, Texas; nephew, Murray Fasken and wife Allyson; nieces Dede Fasken and Helen Fasken; great nephews include Andrew, Clay and Elliott;  special cousin whom the family considered a brother Bud Terry; other close relatives are Fred Traylor, Idris Rae Traylor, Nancy and Don Boyd, Amy and Pat Booth, Mary Jane and Johnny Neal, Lindalee Leslie and of course her wonderful neighbors of Conroe, Texas, Dawn and Wayne Overyby followed by all her many dear friends.
A private family service will be held on the beach at South Padre Island.  In lieu of flowers a memorial can be made to:  Hope Cottage, 609 Texas Street, Dallas, Texas 75204.
Fry & Gibbs Funeral Home was in charge of cremation arrangements.