Obituary: Dorothy Drain Harlow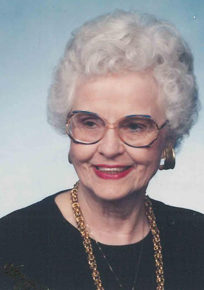 Dorothy Drain Harlow, age 93, loving wife, mother, grandmother and great grandmother of Garland, Texas passed away June 30, 2016.  A native of Collin County, she was born November 18, 1922 to Denver and Mary Skelton Drain in Clear Lake, Texas.  Dorothy was married to her husband Dudley Harlow November 3, 1945 after his return from WWII.  She graduated from North Texas State University, now the University of North Texas, where she received her bachelor's and master's degrees in Education.  Dorothy taught a number of years in McKinney, Texas and was a fourth-grade teacher at J.L. Greer Elementary School.
In 1965, she and her husband moved to Garland where she taught at Edith Beaver Elementary School until her retirement. Dorothy was a member of the First Baptist Church of Garland, the church's Bible Study Class and was a member of the church's Women's Activity Building Council.
Dorothy is survived by her son, Dr. James Harlow and daughter-in-law, Diane Faught Harlow of Garland, Texas; granddaughter, Alexa Griffith and her husband John Griffith; great-grandchildren, Ian, Jack, Micah, Jessica and Sasha Louise Griffith of Noblesville, Indiana; brother, Lee Drain and his wife Lynett of Dallas, Texas; sister, Mary Nylen of Plano, Texas; nieces, Kay McNeff of Plano, Texas and Joy Cisler of Kansas City, Kansas; and numerous other loving family and friends. She was preceded in death by her parents; her husband, Dudley Harlow; her brother, Vince Drain.
A graveside service will be held at 11 a.m., Tuesday, July 5, 2016, at Ridgeview Memorial Park, 2525 Central Expressway N., Allen, Texas. The family will receive friends during a visitation Tuesday morning, July 5, 2016, beginning one hour prior to the service at 10 a.m. at Turrentine-Jackson-Morrow Funeral Home in Allen, Texas.
To offer condolences and sign an online registry, please visit www.tjmfuneral.com.