Obituary: Felda Lewis Gilder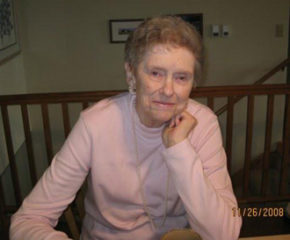 Oct. 10, 1934 – June 18, 2016
Felda Lewis Gilder, 81, died June 18, 2016.
She was born Oct. 10, 1934, in Crockett, Texas, to Foy and Billie Lewis.
She attended Texas Women's University in Denton, Texas, for tw0 years, then transferred to Sam Houston State University in Huntsville, Texas, where she received her bachelor's degree in business administration a year later.
Sam Houston is where she met her husband, David Gilder, a U.S. Marine.
After graduating from college, the couple married March 28, 1956, at her home in Crockett.
They were married for 41 years.
The Gilders lived in Lufkin and Galveston, Texas, for a few years before settling down to build a house in Garland, Texas, to raise their family. They lived there almost 30 years.
Mrs. Gilder worked at VARO Semiconductor in Garland as a cost accountant manager from 1974 until she retired in 1989.
The Gilder family attended First United Methodist Church in Garland for two decades until Mr. Gilder died in December 1997.
Mrs. Gilder then relocated to Salida to be close to her daughter Kelli and her family.
She lived in Salida for 15 years and was a member of First United Methodist Church.
Friends and family said she will be remembered for her quick wit, her love of board games like dominoes and Aggravation and how much she enjoyed her grandchildren and sons-in-law, Bill and Lou.
Survivors include her daughters, Kelli (Bill) Fosick of Poncha Springs and Amy (Lou) Goode of Dallas, Texas; grandchildren, Ron Fore, Austin Baker, Sara Baker and Jamie Baker; and extended Gilder family:  Pat, Matt, Jenn, Louise, Buster, Danny and Kevin.
A celebration of her life was held at 3 p.m. June 21, 2016, at Mount Shavano Manor.
In lieu of flowers memorial donations may be made to First United Methodist Church of Salida.
Arrangements were with Lewis and Glenn Funeral Home in Salida. Online condolences may be offered at lewisandglenn.com.