Obituary: Jackie Viola Sandefur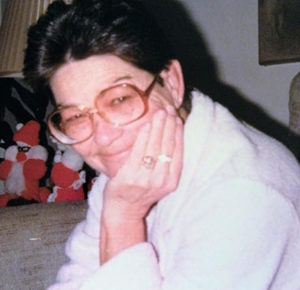 Jackie Viola Sandefur, longtime resident of Garland, Texas, passed away July 25, 2016 at the age of 76.
Jackie was born January 7, 1940, in Strawn, Texas.  She attended school in Strawn and San Angelo.  After completing barber college, she settled in Garland where she worked for Mr. Cole at Parkcrest Barber Shop.  When Mr. Cole retired, Jackie bought the shop and ran it for over 40 years until her retirement due to her failing health.  She continued to cut hair as she was able, even going to rest homes to patients there, to home-bound  friends and in her home until only a few weeks before her passing.
Jackie was involved in many civic activities, always seeking to improve her neighborhood and the city of Garland.  She was a founding member of Ridgecrest English Estates and completed the Citizen Police Academy (#33).
She is survived by sisters Geri McCleskey (Glen, husband), Jonnie Goodwin; brothers Bobby Sandefur (Joyce, wife), Raymond Sandefur, Jr.; many nieces and nephews, and many, many friends. Preceding her in death were parents, Raymond and Inice; brothers, Danny Ray, James Earl and Jessie Clay Sandefur.
A celebration of Jackie's life will be held August 13, 2016 at 2 p.m. at Shiloh Worship Center, 2204 South Shiloh Road in Garland (972-271-2300).