Obituary: Mary Elizabeth Coney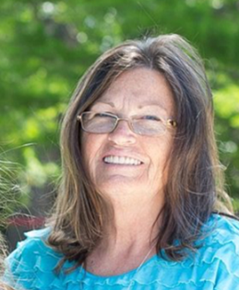 March 24, 1948 – May 13, 2016
Mary Coney passed away on May 13, 2016, in her home in Garland, Texas at the age of 68. Born in Los Angeles, California, she was raised by Ernest Divelbiss and Aloma "Scottie" (Chasteen) Divelbiss in Oklahoma City, Oklahoma, with her siblings Ernie Divelbiss, Jane Davidson and Robert Divelbiss.
Mary led a passionate and adventurous life. She was an artist, an accomplished seamstress, and ran a successful business called The Old Woodcrafter where she sold unique wood items that she handcrafted and painted. She also loved race cars and learned to corner work more than two decades ago, which eventually led to her becoming the premiere race controller for multiple race clubs in North Texas. She truly loved racing and will be missed by the race community. Her professional life was spent mainly in the semi-conductor industry where she also excelled.
Mary's greatest joy was her family. She cultivated unique and wonderful relationships with each of her children and adored spending time with her grandchildren. Family gatherings were some of her most treasured moments, and she will be deeply missed by a large and loving family.
She is survived by her children Kristi Lee, Somer Coney-Pitman and Trey Coney, her grandchildren Austin Lee, Savannah Pitman, Henley Coney and Parker Pitman, and best friend Duane Coney.
Celebration of her life will be held June 18, 2016. Details of her service will be posted at https://www.gofundme.com/MaryConeyFund.