October: Breast Cancer Awareness Month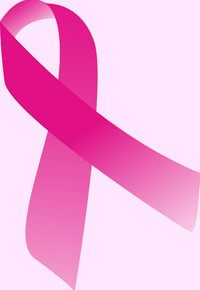 October is Breast Cancer Awareness Month and a great time to share facts and statistics about the disease. The chance that a woman in the United States will develop breast cancer is one in eight. However, this also means there is a seven in eight chance she will never have the disease. There is a 1 in 37 chance that a woman will die from breast cancer.
On the good news side, death rates have dropped by 39 percent since 1989. Since 2007, death rates in older women have decreased as well. Decreases are believed to be due to breast cancer being found earlier because of screening and increased awareness. Treatments have also improved considerably. There are more than 3.1 million breast cancer survivors in the United States.
An improvement in early detection has also occurred fairly recently. In addition to traditional mammography, 3D mammography is now being offered at many health centers and is covered by  most insurance plans. The 3D technology aids in the detection of cancers so small that they are considered "zero stage." This technology is also recommended for women with dense breast tissue as it makes abnormalities easier to find in denser tissue.
Warning signs
The warning signs of breast cancer vary from woman to woman, but the most common signs include changes in the look and feel of the breast, change in look or feel of the nipple and nipple discharge.
See a health care provider if you have any nipple discharge as it can be a condition such as an infection that needs treatment.
In most cases, these changes are not cancer, but a woman experiencing any of them should see a health care provider right away, as that is the only way to know for sure. Additionally, it is best to find breast cancer in the early stages when survival rates are highest.
Breast lumps
Breast tissue has a bumpy texture and some women have more lumpiness than others. In most cases, this is not cause for worry. Lumps that are new or that feel harder or different from the rest of the breast or should be checked. A lump may be no cause for worry, but it's best to get it checked for peace of mind.
Help spread the word about early detection. Encourage friends, moms, sisters, aunts, nieces and all other women in your life to have an annual mammogram, which is the most effective method of early detection. Also encourage monthly self-examinations and healthy habits.
Sources:  ww5.komen.org/ and www.cancer.org/cancer/breast-cancer