Officers investigate robbery, shooting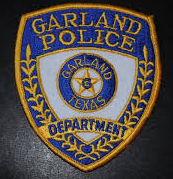 Just after 4 p.m., Sept. 19, the Garland Police Department responded to the report of a gunshot wound in a parking lot in the 1600 block of Axe Drive. Upon arrival officers observed a Hispanic male who had been shot.
Officers learned that the victim picked up three subjects, one black male and two Hispanic males, in his black Cadillac Escalade. They stopped in the parking lot of a church and exited the vehicle when one of the subjects produced a handgun, pointing it at the victim.
The victim attempted to take the gun from the subject and a struggle ensued. During the struggle, the victim was shot.
All three subjects took the victim's Escalade and fled from the location.
The victim was transported to the hospital. His injuries were not life-threatening.
This is an ongoing investigation.
About GPD:  The mission of the Garland Police Department is to enhance the quality of life for our community by reducing crime and the fear of crime.
The members of the Garland Police Department shall seek to provide first-class public safety services for our community:
while maintaining the highest level of ethics, integrity, and accountability to the law-abiding citizens and stakeholders of Garland;
through fair and impartial enforcement of the law;
while working in partnership with all segments of our diverse community in proactive efforts to reduce crime and address conditions that may foster the fear of crime.