Robbery suspect dies; police seek additional suspect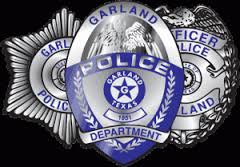 On Feb. 24, at approximately 11 p.m., the Garland Police Department responded to an aggravated robbery that occurred at Indian Lake Park located in the 1200 block of Briar Hollow Lane.
A male and female were sitting in the park area when they were approached by two male subjects who robbed them at gun point. The male victim was robbed of his cell phone and keys to his silver Nissan Pathfinder but the female was able to run away.
The suspects were described as black males, one wearing a grey hoodie wielding a handgun, and the other wearing a black hoodie. The male victim observed the suspect wearing the grey hoodie get into to his vehicle and drive away while the suspect wearing the black hoodie ran off on foot.
Garland police officers located the vehicle nearby approximately an hour later and attempted to stop it. The driver of the vehicle fled and led officers in a pursuit into Dallas where the vehicle lost control and crashed into a signal light post at the westbound I-30 service road and Jim Miller.
The driver of the vehicle, who was wearing a grey hoodie, was killed in the crash. The second suspect has not been located.
The identity of the suspects is unknown at this time.
Police are asking for anyone who may have witnessed or know anything about this robbery to please contact Garland Crime Stoppers by phone at 972-272-8477 or online at www.garlandcrimestoppers.org.