House fire claims four lives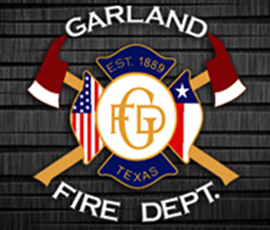 Just after 1 a.m. Saturday, Nov. 25, the Garland Fire Department responded to a house fire in the 1400 block of Williams Drive. When firefighters arrived on scene, the residence was heavily involved with fire and there were people in the home. First responders made rapid entry in an attempt to rescue the victims but were unable to save them.
There were nine people in the house when the fire began. Five inhabitants exited the house, but four were unable to escape. The fatalities were four members of the Castillo family who were visiting from Bridgeport. Lorenzo Castillo, 41 and Ana Castillo, 29, along with their 5-year-old daughter and 2-year old son lost their lives.
All four were sleeping in a bedroom located in the back of the home. The fire started in an enclosed back patio and is under investigation. It does not appear to be intentional.
The homeowner was alerted to the fire by a "popping noise." The home had a single smoke detector located in the hallway, but it is undetermined if it was in working order.
The fire was reported to 911 by a neighbor who lives across the street.