Pepsico, Frito-Lay employees' Day of Caring
More than 1,400 employees from PepsiCo and Frito-Lay offices throughout the Dallas/Fort-Worth area participated in the annual PepsiCo United Way Day of Caring Thursday, Oct. 26. This project is one of the largest corporate United Way Day of Caring events in the DFW area.
This year, associates donated approximately 6,000 volunteer hours to 22 deserving United Way service providers helping North Texans in need.
PepsiCo and its associates have invested more than $18 million in United Way programs throughout the past five years alone. These efforts will continue to assist United Way in reaching its 10-year community goals: preparing at least 60 percent of children to graduate ready to succeed, moving 250,000 people out of poverty permanently and improving health across the region.
In the Garland area, vol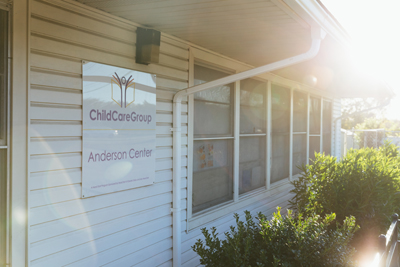 unteers provided assistance at ChildCareGroup located at 625 E. Avenue B. Helping families for more than 100 years, ChildCareGroup is one of the city's most comprehensive child care organizations.
Associates assisted in outdoor projects including, clean up and enhancing playground equipment, creating new garden plots and landscaping, as well as deck walkway staining.
"One in three children in our community live in poverty. And children cannot get out of poverty by themselves. For 116 years, ChildCareGroup has provided high quality early care and education programs and support to parents so they can go to work or school," said Tori Mannes, CEO ChildCareGroup. "Today, we serve more than 40,000 children, parents and early childhood teachers each year. Children do better when parents do better. And when families thrive, our whole community succeeds. We thank the United Way of Metropolitan Dallas and the Frito-Lay division of PepsiCo for their partnership in the amazing volunteer project today at ChildCareGroup's Anderson Center."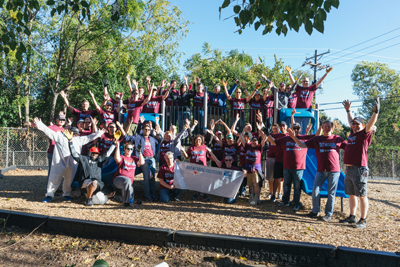 According to Frito-Lay's website, their employees work with several nonprofits to make differences in the community.
"We never take for granted the need to support the communities in which we live and work. This includes partnering with several national nonprofit organizations and food programs.
Working with groups such as Feed the Children, the American Heart Association, the United Way of Metropolitan Dallas and others, we are contributing to PepsiCo's goal of providing nutritious foods to underserved communities and consumers, supporting the advancement of women and girls, and spurring prosperity and economic development in the communities where we operate. Like you, we believe doing what's right is an important part of who we are."