Pepsico, Frito-Lay volunteer manpower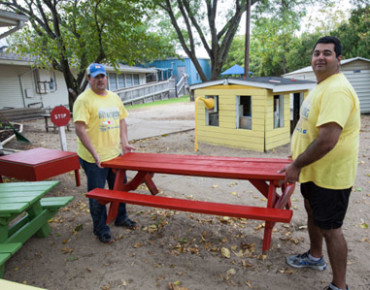 Frito-Lay and other PepsiCo employees from offices throughout the Dallas/Fort-Worth Metroplex recently took part in the annual PepsiCo United Way Day of Caring. In what stands as the largest corporate United Way Day of Caring event in North Texas, an estimated 1,250 Frito-Lay and PepsiCo volunteers will contribute approximately 5,000 hours of their time to 20 United Way service providers to help North Texans in need.
Volunteers work to paint and repair facilities, sort donations and host fall festivals for children.  All projects align with United Way's key focus areas of Education, Financial Stability, and Health.  Over the past six years, Frito-Lay and other PepsiCo associates have contributed an estimated 29,000 volunteer hours to area non-profits through PepsiCo Day of Caring events.
"The PepsiCo United Way Day of Caring is a great opportunity for our associates to get out and volunteer in the community," said Chris Kuechenmeister, vice president communications, PepsiCo.  "The wide range of projects and volunteer opportunities allow our associates to truly make an impact and experience firsthand life-changing connections with the clients who benefit from United Way programs."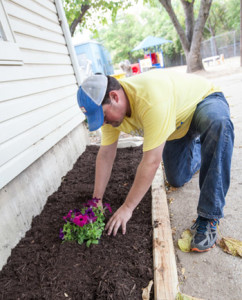 PepsiCo and its Frito-Lay division have a long history of supporting United Way of Metropolitan Dallas.  Each fall, Frito-Lay and other DFW-based PepsiCo associates participate in a fundraising campaign to show their commitment to the community, investing more than $39 million in United Way programs over the last 15 years.  Support will help United Way reach its 10-year community goals: preparing at least 60 percent of kids to graduate ready to succeed, moving 250,000 people out of poverty permanently and improving health across the region.
"We are incredibly grateful for PepsiCo's longstanding and generous support of United Way," said Jennifer Sampson, United Way of Metropolitan Dallas president and CEO. "By giving their time, resources and collective heart power, employees are changing lives in North Texas forever, offering opportunity and secure futures for all who live and work here."
Volunteers will support ChildCareGroup at 625 E. Avenue B in Garland. ChildCareGroup delivers the best early care and education programs for low-income families and their children. It offers teacher and parent training; manages a Food and Nutrition Program; and, provides child care resource and referral services to parents and employers. Our associates will participate in a Fall Celebration Day of activities for children including face painting, game, and a craft with children ages 3-5.
About United Way of Metropolitan Dallas: United Way of Metropolitan Dallas brings people together to improve lives and create lasting change here in North Texas by focusing on education, income, and health — the building blocks for stro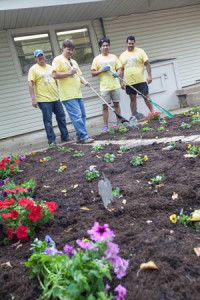 ng families and thriving communities. We galvanize and connect all sectors of society – individuals, businesses, non-profits, and government – to create long-term change through investing in solutions that produce healthy, well-educated and financially stable individuals and families. We are changing the odds for entire communities. Together, we UNITE FOREVER.  UnitedWayDallas.org.
About PepsiCo: PepsiCo products are enjoyed by consumers one billion times a day in more than 200 countries and territories around the world. PepsiCo generated more than $66 billion in net revenue in 2014, driven by a complementary food and beverage portfolio that includes Frito-Lay, Gatorade, Pepsi-Cola, Quaker, and Tropicana. At the heart of PepsiCo is Performance with Purpose—our goal to deliver top-tier financial performance while creating sustainable growth and shareholder value. In practice, Performance with Purpose means providing a wide range of foods and beverages from treats to healthy eats; finding innovative ways to minimize our impact on the environment and reduce our operating costs; providing a safe and inclusive workplace for our employees globally; and respecting, supporting and investing in local communities where we operate. www.pepsico.com.