Photo rescue organization releases more photos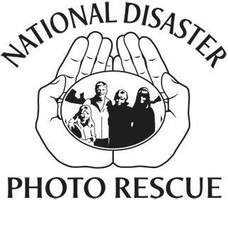 The Lost Photos Project of Garland and Rowlett will release 400 additional photos found after the December 2015 tornado in an effort to reunite them with their owners. The photos will be uploaded to the original Facebook page, Lost Photos of Garland and Rowlett TX Tornado, where over a thousand photos and personal items have been made available to be claimed.
Lost Photos of Garland and Rowlett Project invites everyone in the Dallas and surrounding areas to visit the Facebook page and look through unclaimed photos. Those who were not impacted directly by the tornado could recognize a face in a recovered photo and may "tag" the photo or message volunteers. Directions for claiming photos are on each photo album.
Volunteers from National Disaster Photo Rescue monitor the project page and have shared photos related to the Christmas season in efforts to increase traffic and reunification. NDPR volunteers understand the toll a disaster can take on families and individuals. Immediate concerns are health, shelter and survival. Not only are found photos far from the mind, but they can also trigger difficult emotions. Recovered photos can also encourage healing, moving forward and getting a piece of your life back.
"A cherished photo, thought to have been lost forever, can be a wonderful gift, especially this time of yearand as we near the one-year anniversary mark of the 2015 Tornado." – Thad Beeler, Director, National Disaster Photo Rescue
Lost Photos Projects continues to look for local community partners to continue reunification efforts until photos are returned home. If you or your organization would like to assist in these efforts, please contact Local Director, Cita Sue Cox at 214-356-3878 or National Director, Thad Beeler at 417-358-8161.
The National Disaster Photo Rescue organization (501c3) formed after the May 22, 2011 Joplin, Missouri tornado and is a ministry of First Baptist Church, Carthage Missouri.  National Disaster Photo Rescue is dedicated to the preservation and return of lost photos after a disaster, thus building renewed strength and hope by reuniting communities with treasured memories thought to have been destroyed.
For questions about NDPR, email rachel@nationaldisasterphotorescue.org