Police arrest suspect in Glenmoor shooting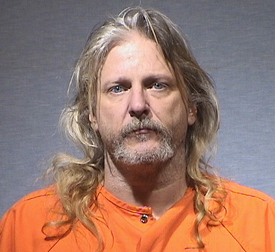 On Jan. 3, shortly after 8 p.m., the Garland Police Department responded to a shooting that occurred outside a vacant house located in the 6500 block of Glenmoor Drive. The shooting resulted in the deaths of 26-year- old Michael Love and 39-year-old Terry Simmons.
Detectives learned that Love had a camera stolen in Mesquite which was being sold on an online shopping site by Simmons.  A meeting was arranged and the two met at the vacant house in Garland.
Love and Simmons brought friends with them during the meet up. The camera was returned to Love but an argument ensued. During the argument the subject who arrived with Simmons, identified as 46-year- old Nathaniel Wayne Wooldridge of Rowlett, produced a handgun.
Investigators believe there was an exchange of gunfire between Love and Wooldridge where Love was ultimately shot and killed.  During the exchange of gunfire Simmons was also shot and died at the scene.
Wooldridge fled the location prior to officers arriving and became a person of interest.
On Jan. 11, with the assistance of the U.S. Marshalls Fugitive Task Force, Garland police were able to locate and apprehend Wooldridge in Dallas.
Wooldridge is charged with the murder of Love and is currently being held in the Dallas County Jail on a bond of $1,000,000.
The death of Simmons is still under investigation.