Police investigate shooting of teen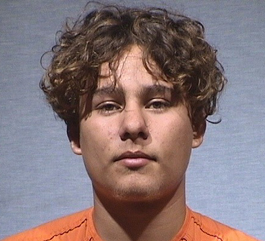 Update:  A 15-year-old male juvenile shot in a Garland park Oct. 20 around 5 p.m. HAS died from his injuries and detectives are investigating his death as a murder.
It is believed that the juvenile went to the park with several other subjects and a disturbance began between some of the subjects at the park. One subject pulled out a gun and began shooting into the crowd. The victim was shot in the head and his friends took him to the hospital.
The victim's identity is not being released at this time.
The Garland Police Department has arrested 17-year-old Scott Lynn Litton for the shooting death of the 15-year-old juvenile. After interviewing numerous witness, Litton became a person of interest.
Litton voluntarily turned himself in and after speaking with detectives was arrested. He is charged with murder and is currently held in the Garland Detention Center. Bond is set at $500,000.
The investigation is ongoing and detectives are asking for anyone with any information regarding the shooting death of the juvenile to contact the detective at 972-205-1667.
——————————————————————————————————————————————————————————————–
Just after 5 p.m. Oct. 20, the Garland Police Department was made aware that there was a 15-year-old male shooting victim at Baylor Scott & White Medical Center in Garland. The teen was in critical condition.
The teen was transported by CareFlight to Children's Hospital in Dallas.
Garland police detectives learned that the teen was involved in a disturbance at a park in the 1500 block of Dairy Road when he was shot in the head by another subject. Witnesses from the park transported the teenager to the hospital where police were called.
At this time the circumstances that led to the shooting are unclear and detectives are interviewing witnesses.
Police are asking for anyone with any information regarding the shooting of this teenager to contact the Garland Police Department.
The identity of the victim is not being released at this time.