Police seek help identifying hit & run driver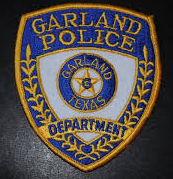 A woman was killed in a hit & run incident Saturday, Jan. 30 just after 8 p.m. as she attempted to cross the street in the 2400 block of West Kingsley Road.
The Garland Police Department is working to identify the pedestrian as well as searching for the vehicle and its driver.
According to witnesses, a gold, late model Ford Mustang with a black convertible top struck the pedestrian while traveling eastbound on West Kingsley Road, then fled the scene. Witnesses also said that the vehicle had dark tinted windows.
GPD is asking for the public's help in identifying and locating the vehicle and driver. Anyone with information is asked to call the Garland Police Department. They can also contact Garland Crime Stoppers by calling 972-272-TIPS or visiting www.garlandcrimestoppers.org.